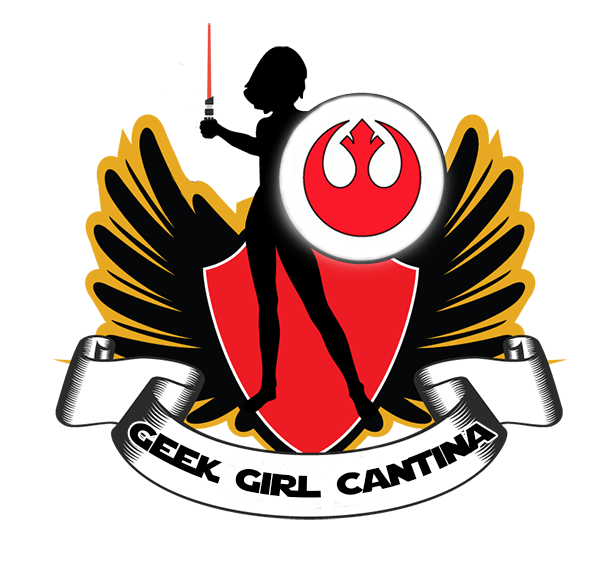 Here at Geek Girl Cantina we'll be wrapping up the week in Star Wars news. We have foreign titles of The Last Jedi giving us clues, Rey is sporting a new do in merchandise, Rian Johnson is heading to Star Wars Celebration and much more! Let's try spinning, that's a good trick!
Jedi Is Plural
In some of the biggest news this week, we seem to have confirmation from the foreign markets. Star Wars The Last Jedi had opened up debates instantly if the 'Jedi' was singular or plural. Did it pertain to Luke only? Was Rey going to be the last? Is it both of them together? Well according to the foreign titles, we have our answer. It's plural. Los Últimos Jedi, Les Derniers Jedi, Die Letzten Jedi, Os Últimos Jedi, Gli Ultimi Jedi. These are some of the few examples of the foreign titles in Spanish, French, German, Portuguese and Italian. In it, they are plural. Huzzah! What do you think of the plural confirmation? Does this open up even more debates for you? Let us know!
#StarWars : #LesDerniersJedi, décembre 2017 au cinéma. pic.twitter.com/Qzgoy5Aq5e

— Star Wars France (@StarWarsFR) February 17, 2017
Rey's New Do

Yes, this is news. Shhhhh. StarWars.com announced the merchandise packaging for The Last Jedi featuring our three new heroes. They announced the second Force Friday date and included a picture of the packaging with Rey sporting new hair, Finn still wearing Poe's jacket and Poe…wearing a helmet. Cool! For those who are unaware, Force Friday is a merchandising bananza where they release merchandise for the latest movie and rake in the big money. It features toys, collectibles, books, and apparel that go on sale at midnight. This year it will be on Friday, September 1st. Now back to the packaging.
I'm gonna come out and say I love Rey's hair. It looks like she's taken out some of her buns and has maybe kept one in – as though she's keeping her past a part of her but moving on with her destiny. She's wielding the Skywalker lightsaber so that may be her primary weapon in the film. She also seems to also be wearing the same outfit that she wore at the end of The Force Awakens. Moving onto Finn, he's changed shirts! Instead of his black stormtrooper undershirt, he's wearing a white/beige open shirt. Looking debonair if I do say so myself. Unfortunately there's not much to say about Poe except his helmet looks great. What do you think of the image? Will you be shopping for Force Friday? How many people do you think I'll elbow out of the way to grab sweet, sweet BB-8 merch? Let us know!
Your first look at #TheLastJedi product packaging dropping out of hyperspace on September 1 for #ForceFridayII.https://t.co/KSFdXbfBHq pic.twitter.com/U4CgVivNGU

— Star Wars (@starwars) February 16, 2017
ILM's Oscar Consideration
ILM's work on Rogue One has been nominated for the Oscars as we know. They're up for both Visual Effects and Sound Mixing. Well, ILM has released a video on their YouTube channel and it gives us brief look at the magic behind their work on Rogue One. In a quick 1 minute clip, they show just how many layers and work went into brief shots in the film. Now we know their work on Tarkin and Leia has been the most talked about. This feature only shows the creation of the holy city Jedha and Scariff. In addition they sprinkle in some of the fight scenes and a snippet of how the escape from Jedha was put together. It's very cool and the team at ILM are wizards. Check out the video below and let us know what you think!
Jimmy Vee is R2D2
Actor Jimmy Vee has taken over the role of R2D2. Summer of last year we said goodbye to Kenny Baker who passed away at age 81. While we didn't hear of anyone operating our favorite droid in The Force Awakens, it appears that R2s role has gotten bigger and needs someone in the suit. That someone in Jimmy Vee. On Oh So Small, they released a statement from Vee talking about the opportunity.
It's been an absolute pleasure to have worked alongside the legendary Kenny Baker. Kenny was a fantastic actor and taught me all the 'tricks' on how he brought R2-D2 to life which I will continue to portray in his honour. I'm so excited to be a part of the Star Wars universe and can't wait for everyone to see what we've been working so hard on for the last year.
Welcome to the galaxy, Jimmy!
Kathleen Kennedy and Rian Johnson Will Be At Celebration
While no big surprise, it's official. Queen Kennedy and Director/Writer Johnson will be joining Star Wars Celebration in Orlando. In addition to their announcement, the panel for The Last Jedi is set to be on Friday April 14th. According to StarWars.com, the panel is set to have special guests and surprises. If that doesn't mean that they're showing the trailer, I'll eat my hat. Here's hoping that the special guests include new cast members like Kelly Marie Tran, Laura Dern and Benecio del Toro! The wait for April is already long.
Lucasfilm president Kathleen Kennedy and #TheLastJedi director @rianjohnson are headed to @SW_Celebration. #SWCO https://t.co/hQdYzLbiF4 pic.twitter.com/zSAh6ROAyC

— Star Wars (@starwars) February 18, 2017
New Stormtrooper Tweaks
With the announcement of Johnson joining Celebration, he shared a behind the scenes photo of some stormtroopers. An eagle-eyed fan noticed that the stormtrooper armor is slightly tweaked. Another fan had pointed out that the frown on the helmet appears to be thinner. For me personally, I didn't notice a thing. But Johnson confirmed the tweak in a response to the photo. Check it out below and tell us what you think the changes are.
We're coming to Orlando for a @StarWars Celebration panel on April 14th, and I cannot wait. See you there! https://t.co/dXUgGJ1BwF

— Rian Johnson (@rianjohnson) February 15, 2017
BB-8 Will Greet Guests At Disney's Hollywood Studios
In news that makes me want to book a ticket immediately, DisneyParksBlog confirmed this great news. BB-8 will greet guests at Star Wars Launch Bay. He joins Kylo Ren and Chewbacca as characters to meet at the Disney parks. While from the post I'm not sure if he gets his own meet and greet with photo or if he just greets guests coming into Launch Bay. Either way, I need to go and sob all over my favorite droid. Probably have to be escorted away by Disney Security for refusing to let him go….
The Star Wars Show
This week they went to Sideshow Collectables and stared at drool-worthy figures, more Rogue Reports with Pablo Hidalgo and Kitser from Phantom Menace is back! Another great episode by the crew.
Laura Dern Geeks Out Over Star Wars
During her appearance on The Late Late Show with James Corden, she briefly talked about Star Wars. While she couldn't say anything specific, she went into her first impression on being on set. Albeit with the help of Zack Galifianakis being her hands. It's a cute little bit and worth the watch for those excited about her appearance. Her enthusiasm is contagious.
Daisy Talks About The Last Jedi Questions
Another brief clip. Daisy was at the BAFTA's this week and she spoke with EE about The Last Jedi. She admits that not many people ask her specific questions about the movie, excluding Josh Gad that is. Though we're sure as we get closer to the premiere date, people will ask even more questions. She was asked what she could tell us about the film. And as Dern did, she gives an answer – just not the answer people want. But it's perfect. Speaking of, Josh Gad has mentioned that tomorrow, Monday, will be the finale of asking Daisy Ridley questions about The Last Jedi. Say it ain't so!
What's happening in the next Star Wars, #DaisyRidley?! #EEBAFTAs pic.twitter.com/j41Oei82qk

— EE (@EE) February 12, 2017
10 Star Wars Bloopers
In this week's funny, bloopers are always fun. ScreenRant decided to compile a list of 10 bloopers from the Star Wars franchise. Do you have a favorite? Let us know.
And that's it for this week's news! Did we miss anything? Let us know and be sure to come back next week for more Star Wars!
Latest posts by Erin Lynch
(see all)