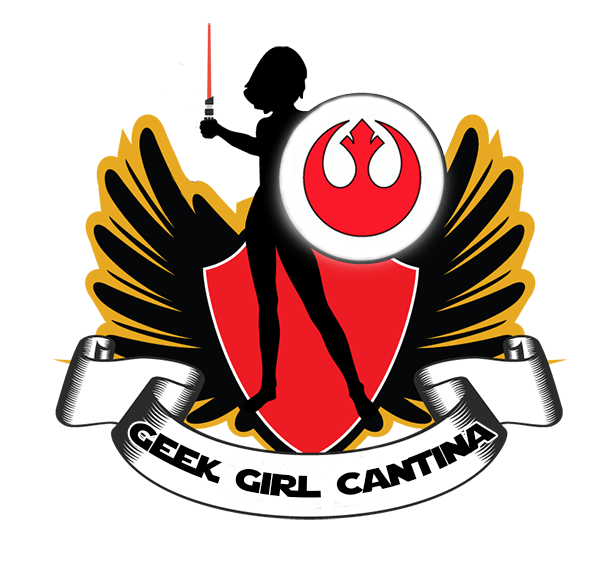 Here at Geek Girl Cantina we'll be wrapping up the week in Star Wars news. A Star Wars spoof is incoming, John Knoll's still interviewing and Star Wars Land is Opening in 2019!! Stop trying to sell me death sticks and let's get into it.
CASTING, CASTING!
That's right, this week we had TWO bits of casting news for the Han Solo film. And they're both women! Yaaaay! First we had Phoebe Waller-Bridge set to be in talks for a full CGI-character. You can see our coverage of it here. Not much is known except the article likened the character to Chewbacca and C3PO. So maybe she's a sidekick! We'll see in the coming months. Our next bit of news is the lovely Thandie Newton also in talks to join Han Solo. Nothing was said about her character, as you can read in our coverage here. So glad for more representation in the galaxy far, far away. If some of you remember, there were 3 women of color on a shortlist for the female lead. Zoe Kravitz, Tessa Thompson and Naomi Scott were all listed to be on the shortlist. It appears that the particular role went to Emilia Clarke. But we can hope that Newton's role will be significant. More women!
RELATED: We Need More Women Behind the Scenes in Entertainment Media
Star Wars Spoof In The Works
Star Worlds Episode XXXIVE=MC2: The Force Awakens the Last Jedi Who Went Rogue is in the works. Yes, you read that correctly. The duo behind films such as Scary Movie and Epic Movie have decided to make a spoof film about Star Wars. Jason Friedberg and Aaron Seltzer have made a career out of parodying the most popular films. It seems Star Wars has entered their spoof crosshairs. Personally, I've never been a fan of the genre and in all honesty I will never watch it. But imitation is the highest form of flattery, right? ….it's probably gonna stink, let's be real.
John Knolls Talks Rogue One
The Hollywood Reporter went live on Facebook with someone we know pretty well now. John Knoll sat down and answered live Facebook questions regarding Rogue One. You can watch the full 25 minute interview to see all his answers. Maybe a burning question you had was answered. One of the questions I liked was if Knoll may direct a feature film himself one day. That will be really interesting and hope the best for him!
The Star Wars Show
This week they announced a 5 issue crossover comic run, they talk to skaters, and the Rogue Reports talk about aliens a bit. Let's just say that one alien has an iPhone on him so cosplayers rejoice!
Star Wars Land Opens In 2019
That's right! According to Disney Parks Blog, Disney CEO Bob Iger confirmed the date! During their Walt Disney Company Q1 FY17 Earnings call, Iger announced that the themed park will be opening in 2019. We had previously reported that the park got the biggest expansion in Disney history. The parks will also open in Disneyland and Disney World, so that's exciting news for both coasts.
First Wave Of SW Celebration Actors!
Join Felicity Jones, Jeremy Bulloch, and the Emperor himself Ian McDiarmid at Star Wars Celebration. #SWCO #StarWars https://t.co/j9IJzcSVZh pic.twitter.com/RcSWmRcl3T

— StarWars Celebration (@SW_Celebration) February 8, 2017
Felicity Jones, Ian McDiarmid and Jeremy Bulloch will all be at Star Wars Celebration Orlando! They will all be there to sign autographs in collaboration with StarWarsAuthentics. I'd like to think Mark Hamill had something to do with the site's introduction. You can learn more about their appearance here.
Dame Judi Drills Daisy
In this week's funny, Josh Gad still delivers us gifts. This time, he enlisted the help of Dame Judi Dench to ask The Last Jedi questions. Daisy's face and Dame Judi's questions are priceless and I love it so much. I'm gonna be sad when their filming stops, cause then we won't get these videos anymore. Thank you for being such a good sport, Daisy!! #DameJudiKnight indeed.
I enlisted help today in my quest to get the truth from #DaisyRidley #LastJedi #DontRunFromYourFateDaisy #DameJediKnight pic.twitter.com/KiJMYE8H8L

— Josh Gad (@joshgad) February 8, 2017
And that's it for this week's news! Did we miss anything? Let us know and come back next week for more Star Wars news!!
Latest posts by Erin Lynch
(see all)