Fans waiting for news of the upcoming release of World of Warcraft Classic got the big announcement this week. On August 27, 2019, WoW Classic will be released in all its Vanilla glory.  
Players will get to experience the game as it was released almost 15 years ago from the 40-player raids in Molten Core, to constant Horde versus Alliance battles in Tarren Mill and Southshore. Journey back to Upper Blackrock Spire and Lower Blackrock Spire, battle Onyxia and Blackwing, have a fun time in Barrens chat, and run for hours with no mount.
"Building and launching World of Warcraft back in 2004 was immensely challenging," said J. Allen Brack, president of Blizzard Entertainment stated in a press release. "A tornado literally tore the roof off one of the game's data centers during the early days of testing—but Blizzard was fortunate to have hundreds, and then thousands, and then millions of people around the world cheering our developers on.

"Like many of our players, everyone at Blizzard was fueled by the excitement of seeing the world of Azeroth from the ground level, through the eyes of the heroes inhabiting and fighting over it," Brack continued. "Azeroth has always been a wondrous and deadly place, and it was especially so at the time of WoW's launch, when everyone was discovering its vistas and exploring its dungeons for the first time—all while helping and supporting the company as everyone here worked through the many technical struggles of hosting a game of this size."
Game content will include everything from the Drums of War (Patch 1.12.0) update. Additional content such as Assault on Blackwing Lair, Rise of the Blood God, The Gates of Ahn'Qiraj, and Shadow of the Necropolis will all be released in phases. And if you're worried about any changes to the gameplay, consider this iteration of WoW Classic to be a remaster, fully updated to play smoothly on modern computers.
RELATED: BLIZZCON is Back for Its 13th Year
If you have a WoW subscription, you will have access to WoW Classic for free. Starting today, a small select group of WoW players will be invited to play the closed Beta that will be happening in the summer. This will give the game developers time to stress test the servers. You can opt into the closed beta on the WoW Classic website: www.wowclassic.com.
WoW Classic Collector's Edition
Even though players who hold a WoW subscription will have free access to the content, there will be a World of Warcraft Classic Collector's Edition available on October 8th to celebrate 15 years of this groundbreaking MMO. This impressive Collector's Edition will include an incredibly detailed statue of Ragnarok, a map of Azeroth mousepad, a head of Onyxia pin and art prints. In-game bonuses include a pair of mounts, the Alabaster Stormtalon (Alliance) and the Alabaster Thunderwing (Horde). The Collector's Edition can be pre-purchased today for $99.99 through the Blizzard Store or select retailers.
Along with the Collector's Edition, there will also be an in-game celebration. According to the press release, these activities will "pit players against some of the most iconic bosses from throughout the game's history," If players are able to defeat these bosses they will earn the Obsidian Worldbreaker mount.
For more information about World of Warcraft Classic, check out the website and we'll see you in Southshore.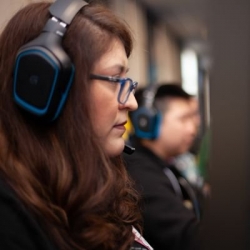 Latest posts by Renee Lopez
(see all)