As announced last week by Wizards of the Coast, the publishers of the world's most famous tabletop role-playing game are sharing daily free Dungeons & Dragons content for everyone quarantined or practicing social distancing due to the ongoing COVID-19 pandemic.
The first week of content are mostly reprints of materials that were previously available for free already, but D&D enthusiasts are hopeful that starting this week, they might see adventures that were previously premium purchases. Of course, a free version of D&D 5e has always been available in the form of the System Reference Document (SRD): 400 pages of races, classes, spells, and more. But in a time when many local retailers are closed and Amazon delaying many of its shipments, the free content makes the game much easier to digest and easier to get started playing at home.
Knowing that children are especially in need of distraction and entertainment, Wizards has focused a significant portion of their content on kid-friendly adventures for parents and caregivers. "If you are in need of fun & educational material to share and/or play with your kids, you can check back here each day for D&D stuff to help during this time," Wizards stated in their announcement, "If you (or someone you know) is a younger gamer, we're also releasing resources to make it even easier to get into D&D."
Some of the first content released last week was a guide to D&D character creation and an abbreviated version of the Dungeon Master's Guide.
On Tuesday, April 7th, Wizards released free PDF versions of the D&D Starter Set Rulebook and Secrets of Sokol Keep. The D&D Starter Set is particularly useful for the list of low-level spells and cantrips for magic-using characters. Secrets of Sokol Keep is particularly noteworthy as an adventure that is usually only available to organized play participants like D&D Adventurers League.
Wednesday also saw the free release of Lost Mine of Phandelver, which is free for a limited time on online RPG sites like Roll20 and D&D Beyond. For those unfamiliar, Lost Mine of Phandelver is the initial setting for the popular The Adventure Zone podcast.
RELATED: THE ADVENTURE ZONE: GRADUATION Brings Back That Old School D&D Feel, With A Twist
Hopefully, future content will include adventures from recent releases like Ghosts of Saltmarsh and Baldur's Gate: Descent into Avernus.
Of course, people don't have to limit their role-playing to family or roommates. Video conferencing services like Skype, Zoom, and Discord allow players around the world to interact with each other. Other tabletop RPG publishers have followed the example set by Wizards to release content for other popular systems, such as Pathfinder, 2nd edition and Cyberpunk Red.
If you're looking for ways to keep playing RPGs during this time, or maybe you're just looking for a new hobby to pick up, consider downloading some basic rules and character sheets, and rolling some virtual dice with your friends? For more information and tips for stuff to keep yourself busy or entertained, drop by Geek Girl Authority for more news on tabletop RPGs and more!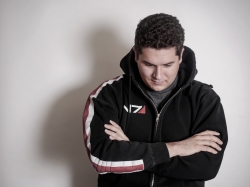 Latest posts by Tyler Boyce
(see all)