Pennywise, The Dancing Clown, is returning for a new round of scares. The IT prequel, Welcome to Derry, has officially been greenlit by Warner Bros Television. Here is everything we know so far.
The world created by Stephen King in his novel IT is about to get a bit bigger. According to a report from Deadline, the series will be developed by Andy Muschietti, Barbara Muschietti and Jason Fuchs. Andy and Barbara, sibling extraordinaire, worked on IT and IT Chapter Two. Fuchs worked on the latter.
Deadline's report includes a quote from King denoting his excitement for the project. He said, "I'm excited that the story of Derry, Maine's most haunted city, is continuing." King goes on to celebrate the talents of the Muschietti siblings and ends by saying, "Red balloons all around!"
RELATED: Movie Review: Pennywise: The Story of IT
While details of the story are not yet known, it has been confirmed that Fuchs is writing the teleplay for the first episode. The content of the said episode is based on a story by Fuchs and the Muschiettis. Additionally, Fuchs and Brad Caleb Kane will act as co-showrunners.
The series will air on HBO Max, but a release date is not available at this time. Check back with us at Geek Girl Authority for more details as they become available.
Welcome to Derry is set to be a terrifying addition to the world established by King. Are you excited to see a new story set in Maine's most haunted city? Do you think Pennywise will terrorize a new group of kids? Let us know in the comments!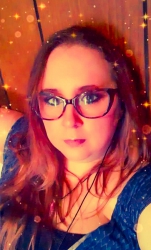 Latest posts by Becca Stalnaker
(see all)