In case you missed it, Rockstar Games recently released a new full-length trailer for Red Dead Redemption 2. In the trailer we get a good look at Arthur Morgan, the main protagonists of the game, and his dealings with the Van der Linde gang.  
If you've played Red Dead Redemption then you know the story of former outlaw John Marston and Dutch Van der Linde, the leader of Marston's old gang. Red Dead Redemption 2 is the prequel to the 2010 game, and it follows "the story of outlaw Arthur Morgan and the Van der Linde gang as they rob, fight and steal their way across the vast and rugged heart of America in order to survive."
The intensely action-packed trailer is visually striking with wide shots of the open land and spectacular nighttime views. We get the sense that maybe Arthur Morgan isn't so much a hero than he is a possible anti-hero. "We got lawmen in three different states after us," he explains as we get a look at the Van de Linde gang robbing a train in the dead of night. "They've chased us from the west, they've chased us over the mountains…this place, ain't no such thing as civilized."
By the looks of it, there will be no civilized dealings to be had in the vast world of Red Dead Redemption 2, but you can expect a lot of gun fights, robberies, explosions, and justifiable violence. It looks like a fun, wild ride in the wild west.
There has been no firm release date announced for the game. It was originally scheduled to be out at the end of 2017, but Rockstar announced that the release date would be pushed back to Spring 2018. The game will be available for the Xbox One and PlayStation 4. There is no word yet if the game will be coming to PC and chances are slim that it will be released for the Nintendo Switch in the future.
You can watch the new trailer below and check out the new screenshots in the Gallery.
Gallery
[Photo Credits: Rockstar Games]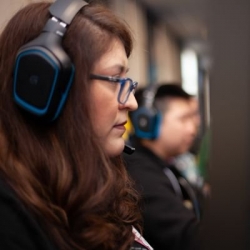 Latest posts by Renee Lopez
(see all)