Valentine's Day is known for being filled with romance, love and affection. For many, this means watching a romance movie, getting/giving flowers and going out for a memorable date. However, there is an alternative for those who prefer horror to romance. Regardless of whether you are spending the holiday with a loved one or by yourself, here are three Valentine horror movies to give you a heart-pounding holiday scare.
RELATED: Best Horror Movies to Watch on Valentine's Day
My Bloody Valentine
My Bloody Valentine, a terrifying holiday horror, came to light in 1981. This film details the story of Harry Warden (Peter Cowper), a miner who snapped and went on a killing spree on Valentine's Day. Several years later, it seems as though Harry is back and eager to kill again. A group of friends, Axel (Neil Affleck), Tom (Paul Kelman) and Sarah (Lori Hallier), along with others in their circle, decide to throw a party in the old mine. Only fate can decide if they will survive the night.
Almost 30 years later, in 2009, My Bloody Valentine got a remake starring Jensen Ackles as Tom. There are several differences from the original film. A few vital aspects of the story have changed, and the kills are bloodier and more gruesome. Also worth noting, the remake was initially released in 3D, theatrically and on DVD.
Both versions are fantastic. If I had to pick one, it would, without a doubt, be the remake. I know, I know, remakes are often garbage. However, My Bloody Valentine is an exception. The kill scenes are far more intense and bloody. Beyond that, however, the story makes more sense. Plus, it has Jensen Ackles, and who can complain about that?
RELATED: 10 Ways to Practice Self-Love at Home this Valentine's Day
Valentine
High school is full of bullies, especially for anyone considered "different," but sometimes the tables turn. That is what happens in Valentine when, as adults, a group of friends is murdered one by one. The only common enemy — the boy they hurt one fateful Valentine's Day.
Valentine has a star-studded cast, featuring David Boreanaz, Katherine Heigl and Denise Richards. Will the friends survive Valentine's Day, or will their past catch up to them? Either way, their holiday is sure to be drenched in blood.
This movie is a Valentine's Day classic that I watch every year. It may be because it is a great film (it is) or it might be because … David Boreanaz. The world may never know. 
Into the Dark: Down
Into the Dark is an anthology series of holiday-themed horror movies from Hulu. One of the Valentine's Day films is Down. This movie takes place over Valentine's Day weekend. The day before the holiday of love, two office workers become trapped in an elevator together. Everyone else has already gone home, and there is no one to help them.
At first, there seems to be a romantic spark between them. Unfortunately, the longer the pair remains trapped, the more they learn about each other, and that could prove deadly.
Down stars Natalie Martinez and Matt Laurie. Be careful; elevators can make one feel claustrophobic. 
Each of the Into the Dark films is unique and intriguing. The story is well written, the directing is spot on and the acting is brilliant. Down is also one of the highest-rated films in the series.
Bonus:
If these three movies are not enough, check out two more Into the Dark installments: Tentacles and My Valentine.
Enjoy your holiday with the people you love and keep it spooky! Let us know in the comments which Valentine horror movie is your favorite!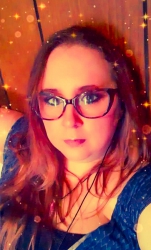 Latest posts by Becca Stalnaker
(see all)