Hey there, horror fans! I'm back with another edition of Underrated Horror Movie of the Month. If this is your first time joining in, here is a quick explanation. Every month, on the second and fourth Fridays, I come here and talk about a horror movie I feel is underrated and underloved. In this edition, I bring you the 2001 holiday horror, Valentine. Stick around to find out why I think this film is underrated.
About Valentine
Picture it, Valentine's Day 1988. At the school Valentine's Day Dance, Jeremy Melton, a geek, asks four popular girls to dance. They quickly and viciously reject him. A fifth girl, who is not as popular, agrees, and the two end up making out under the bleachers. When a group of students discovers them, the girl claims Jeremy attacked her, and the group goes after him.
RELATED: Underrated Horror Movie of the Month: The Eye
Around 13 years later, all five girls seem to have a deadly secret admirer. When one of them is murdered, the race is on to figure out who did it and stop them before they kill again. When the friends begin overanalyzing and pointing the finger at each other's partners, the killer has a master plan to exact revenge for an old slight.
Valentine stars Denise Richards, Katherine Heigl, Jessica Capshaw, Jessica Cauffiel, Mary Shelton, David Boreanaz, Johnny Whitworth, Daniel Cosgrove and Adam J. Harrington. Jamie Blanks directed the film, and Donna Powers and Wayne Powers wrote the screenplay. The runtime is one hour and 36 minutes.
Fun Fact: The film is loosely based on the Tom Savage novel of the same name.
The movie has an 11 percent Tomatometer Score and a 33 percent Audience Score on Rotten Tomatoes.
My Thoughts
I must take a moment to gush about the incredible cast in Valentine. The first role I saw Katherine Heigl in was Isabel in Roswell. To be entirely transparent, her name prominently displayed on the cover initially led me to pick up this movie. After getting into it, I realized David Boreanaz was also in it. Hello, Angel! Add in all the other well-known names, and this slasher starts on a high with such a stellar cast.
RELATED: Movie Review: Knock at the Cabin
As always, I browsed through reviews to find out why this film has a low rating. What I found surprised me more than usual. The biggest and most often voiced complaint is that Valentine is too similar to other slasher films. In my experience, all slasher movies are based on a similar formula. I am a major fan of the subgenre and have seen a potentially shameful amount of them. There are similarities between them all.
Along the same line of thinking, several people did not like the '80s horror slasher vibes. As someone who thinks some of the greatest horror films ever made came from the '80s, I respectfully disagree with that sentiment.
RELATED: 3 Heart-Stopping Horror Movies to Watch on Valentine's Day
The other significant issue viewers noted was not agreeing with or understanding the ending. Granted, it is a subtly presented twist. However, there are clear signs that indicate who is and is not the killer in the end. If you did not see the signs in the first viewing, I encourage you to watch it a second time and pay close attention to the nuances in the final attack scene and the closing sequence.
While I won't reveal the twist, I will say I was pleased with it, which parallels what happened in the past. I love a good twist and an unexpected killer, both of which are present in Valentine.
Finally, I want to talk about the gore aspect of the film. There is nonstop action. A constant stream of attacks, kills, and thrills occur. It is important to note there is blood, but not in an extreme fashion.
Final Thoughts
Valentine is an entertaining horror film with a distinct plot and plenty of action. If you enjoy the slasher subgenre, give this movie a chance. I think you will be pleasantly surprised.
RELATED: Top 10 Creepy Clown Movies
Alright, horror fans, that wraps another edition of Underrated Horror Movie of the Month. Have you seen this one? Let me know in the comments. Also, let me know which film you think I should feature next. Before you go, check out the trailer below. Until next time, stay spooky, and watch more horror movies!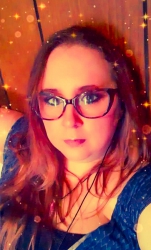 Latest posts by Becca Stalnaker
(see all)