Amazon Prime Video launched a new program in October of 2020 called Welcome to the Blumhouse. This is a program composed entirely of horror-thriller films, all of which boast female and emerging filmmakers as well as a diverse cast. The first movies included Black Box, The Lie, Evil Eye and Nocturne. Blumhouse recently announced the next film to join the fray will be Bingo.
The logline for Bingo is: "In the Barrio of Oak Springs live a strong and stubborn group of elderly friends who refuse to be gentrified. Their leader, Lupita, keeps them together as a community, a family. But little did they know, their beloved Bingo hall is about to be sold to a much more powerful force than money itself."
In a recent announcement, Blumhouse revealed that the main character in Bingo, Lupita, will be played by Golden Globe and Academy Award nominee Adriana Barraza. 
RELATED: The Strain Rewatch: (S01E02) The Box
About Adriana
Barraza was born in Toluca, Mexico and is one of the most accomplished Latina film and television actresses in the entertainment industry. In 2018, Forbes Magazine Latin America named Barraza the most influential Latina film actress as well as one of the 100 most powerful Latin American actors of all time. Recently, Barraza was one of the leads in Penny Dreadful: City of Angels, the critically acclaimed Showtime original series. She's also no stranger to starring in horror films. One of the many projects Barraza headlined includes Drag Me to Hell, which was directed by Sam Raimi. Barraza is represented by Innovative Artists, DePaz Management and Olive Productions & Publicity.
About Gigi
Gigi Saul Guerrero is set to direct Bingo as well as co-write alongside Shane McKenzie and Perry Blackshear. Guerrero was born and raised in Mexico City. Her career began with several genre short films for the horror streaming service, Shudder. She scored a First Look Deal with Blumhouse and has been lauded as one of the top emerging directors in the horror genre. Culture Shock by Blumhouse Television was her first directorial feature debut.
Bingo is currently in production and will be executive produced by Jason Blum, Marci Wiseman, Lisa Bruse, Jeremy Gold, Raynor Shima and Lauran Downey.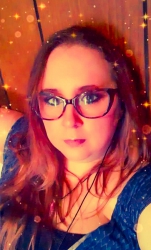 Latest posts by Becca Stalnaker
(see all)