Welcome back to another edition of Underrated Horror Movie of the Month! Twice each month, I take a look at a horror movie that I consider underrated. It could be from any horror subgenre and may be from any time period. In this edition, the spotlight is on a film called Willard. If you have never heard of this movie, buckle up, it is going to be a wild ride from here! 
RELATED: The Best Horror Movies of the '90s
About Willard
The character of Willard, played by Bruce Davison, is the main character in the film. He is accompanied by his… rat friends. Particularly a rat named Ben. Yes, these are literal rats. Willard is not exactly the popular type and often finds himself in the direct line of torment from his peers. When he becomes sick of this, he and Ben along with his other pet rats set out to take revenge on those who tormented him.
The movie Willard is based on a novel by Stephen Gilbert titled Ratman's Notebooks. The screenplay was adapted by Gilbert Ralston and Daniel Mann directed the film. The film released in 1971 and did so well at the box office that it sparked quite a few other animal-related horror movies in the 70s. These are now often referred to as "creature features" and are still incredibly popular, think Lake Placid.
Willard was nominated for two awards, Best Edited Feature Film, American Cinema Editors – USA and Best Motion Picture, Edgar Allan Poe Awards in 1972. The film did so well that a sequel called Ben was quick to come. In 2003 Willard got the horror reboot treatment.
The original 1971 film had a GP rating which means all ages admitted, but parental guidance suggested. This is extremely intriguing to me as it is quite graphic for the time. The remake is rated PG. Again, an interesting choice.
RELATED: Underrated Horror Movie of the Month: Ginger Snaps
My Thoughts
This film … As someone who has a fear of most rodents, it is one of the more terrifying that I have ever seen. This is not one I watch often, not because I don't like it, but because it creeps me out! The effects are quite good and the rats definitely exact an act of painful revenge for Willard.
The fact that it is rated to admit all ages absolutely boggles my mind. Particularly because I know someone who watched the movie as a young child and was terrified. It is important to note that this person watched other horror movies without issue around the same age. This one, however, took a toll. 
For me, this particular movie is creepy because it has that air of "it could happen". While rats are actually kinda cute for the most part, seeing them in this manner, takes away all possible good vibes. Plus, there is the actual story. With no human friends, Willard spends all of his time with his two pet rats, and an unnatural bond forms. When he becomes tired of the torment and abuse, Willard finds solace with his rats and formulates a way to get even. More rats join in and well … it is not a pretty sight. While most people are not going to take extreme measures, it is still a reason to pause.
Also, this is a cautionary tale in that it is vital to take into account how you treat others. Had Willard's peers treated him with kindness instead of derision, everything would have been vastly different. Willard is a reminder to always be kind and treat others with respect.
As for the fear factor of this film, if I were not already afraid of rodents, this movie would cause fear to develop. Willard is not a movie for the faint of heart or those with a weak stomach. However, if you love being terrified and enjoy a good creature feature, this is a fantastic film.
Where to Watch
Willard is available to stream on multiple platforms including HBO Max, Hulu premium subscription and Amazon Prime premium subscription. Digital versions are available to purchase on Youtube, VUDU and Apple TV. The BluRay – DVD combo pack is available for purchase from Scream Factory.
Check out the original trailer!
Let me know in the comments below what you think of Willard! And don't forget to tell me which horror movie you want to see featured in the next Underrated Horror Movie of the Month!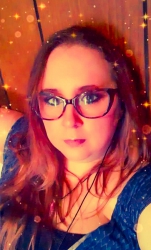 Latest posts by Becca Stalnaker
(see all)