Hello and welcome to another edition of Underrated Horror Movie of the Month! In this edition, I bring you one of my favorite early 2000s horror movies, Stay Alive. This movie was released in 2006 and featured several well-known names, such as Frankie Muniz and Milo Ventimiglia. 
RELATED: Underrated Horror Movie of the Month: Willard
About Stay Alive
When I tell you this movie is a wild ride… buckle up! Stay Alive was not well-rated by critics when it was first released. The score did go up somewhat when the Director's Cut came out. Currently, on Rotten Tomatoes, it only has 10 percent on the Tomatometer with only 59 reviews. The Audience Score is a bit more favorable, coming in at 55 percent with far more ratings.
The story revolves around a video game called Stay Alive. The thing is, this is not a normal video game. When a player's character dies in the game, the player dies in real life, exactly how they died in the game. As the story progresses, it is revealed that the game is connected to Countess Elizabeth Bathory, also known as the Blood Countess. A group of friends begins playing the game and when they start dying, the survivors must figure out how to stop the Countess.
Stay Alive is loosely based on the real-life Elizabeth Bathory. However, there are several notable differences. Such as, the real Countess never lived in the US, where the movie has her having been in New Orleans. Also, at one point, a character says that she came to America 200 years ago. At that point, Elizabeth Bathory had been dead for approximately 400 years.
Many other aspects remained the same, however. Bathory, while alive, killed many young women. All of the women were young and virginal. It is thought by some that she bathed in their blood in an effort to stay young. It is also said that she may have drunk the blood. Countess Bathory was one of the inspirations for modern-day vampire stories, including Dracula.
William Brent Bell and Matthew Peterman wrote the script. Fun fact, when the characters first play the game, the loading screen says that the game is by Bellman Games. This is an amalgamation of the two writers' last names. Bell also directed.
My Thoughts
I was in my mid-teens when Stay Alive came out. Being the horror hound that I was even then, I had to watch it. At first, I was so caught up in the cursing (there is a fair bit) I missed everything else. It is not that I had a problem with the cursing. I was just still used to the horror movies of the 1940s, so it was just so different. I watched it a second time and absolutely loved it! 
The atmosphere is intense, the acting is great and the story is actually decent. There are some good scares and the effects stay right in line with a video game. Also, there is some criticism of the way the Countess looks. But keep in mind, she is supposed to be a video game character. She glitches and is pixelated at times, but it is all part of the story, not a mistake. 
While Stay Alive may not win any awards for being the most in-depth horror, it is a fun/scary movie and it is definitely worth watching. Keep in mind that it is a bit campy, but it acknowledges that about itself and plays off of this fact. 
This is a fun horror movie, in my opinion. I enjoy watching it every so often and recommend it to anyone who will listen. If you haven't seen it, please give it a try!
Have you seen Stay Alive? If so, I want to know your thoughts! If not, check out the trailer below.
Don't forget to let me know in the comments which movie I should feature next!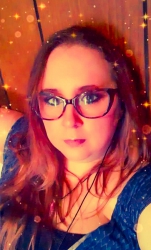 Latest posts by Becca Stalnaker
(see all)