Hello, horrorphiles! Welcome to another edition of Underrated Horror Movie of the Month. If you are new to this column, let me explain what goes on here. Every month, on the second and fourth Friday, I talk about a horror movie I feel is underrated and underloved. Today, I dive into the 2016 horror-thriller Pet. If you have not seen this movie, I urge you to stick around and find out why you should watch it. I would love to read your thoughts in the comments if you have watched it.
About Pet
Pet is the story of Seth (Dominic Monaghan), who runs into Holly (Ksenia Solo), with whom he had gone to high school. Seth works at an animal shelter and is not particularly pleased with his life. When he sees Holly, he decides to shoot his shot. However, Holly is not interested. After trying and failing to charm her, Seth decides to take fate into his own hands. The more he is around Holly, the more obsessed he becomes. He must have her.
RELATED: Underrated Horror Movie of the Month: House at the End of the Street
Eventually, Seth makes the bold decision to kidnap and imprison Holly. Keep her as a pet, if you will. He builds a cage in the basement of the shelter where he works and keeps Holly there. Holly, however, is not interested in being anyone's pet. Seth may have chosen the wrong woman…
This film also stars Jennette McCurdy, Da'Vone McDonald, Nathan Parsons and Janet Song. Carles Torrens directed, and Jeremy Slater wrote the story.
Pet has a 56 percent Tomatometer Score on Rotten Tomatoes and a 32 percent Audience Score.
My Thoughts
Every horror lover needs to watch this movie at least once. Some people say it is more thriller than horror, but I disagree. There are many horror elements in the story and directing. Some scenes are chilling.
RELATED: Movie Review: Bodies Bodies Bodies
The acting is excellent. Both Monaghan and Solo do an incredible job. To me, it's a bit weird at first seeing Monaghan in such a creepy role. In my mind, he will always be an endearing hobbit. However, he plays the part to perfection. Solo does splendidly with her character.
One of the main complaints I noticed in reviews of Pet is that it is too slow. In my opinion, it is a bit slow in the first 20 minutes, but then it picks up and is well worth the wait. Honestly, even that part is not incredibly slow to the point where I lose interest.
The cinematography is incredibly eerie and one of this film's highlights. It is well done throughout the film but becomes brilliant after Seth puts Holly in the cage. The way those scenes are filmed brings about a sense of claustrophobia and terror. It is perfect for an intense horror.
RELATED: Check out our Horror With a Side of Cheese column!
There is no gore in Pet and minimal blood. It is not for those who want intense splatter gore or shock factor gore in the vein of Saw or My Bloody Valentine. Instead, it relies more on the psychological aspect and fear-inducing story building.
Finally, I have to mention the twist at the end. I will admit I did not see the ending coming. I was entirely blindsided in the best possible way. While I do not want to give away too much to anyone who has not seen it, I will say expect the unexpected. When you think you know what is happening, think again. I enjoyed the entire movie, but even if you feel it is too slow, press through to the end. The twist is worth it.
Final Thoughts
Pet is an incredibly twisted film that keeps viewers on their toes. It is a thrilling psychological horror with a brilliant cast and fabulous directing.
RELATED: Browse our Underrated Horror Movie of the Month archives!
There you have it, horror lovers — another underrated film in the books! Have you seen Pet? Let me know in the comments. Also, don't forget to let me know which movie you think I should feature next.
Until next time, stay spooky!
Here Are 6 Brilliant Female Horror Directors You Need To Know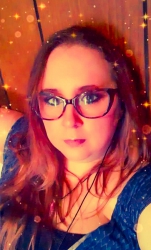 Latest posts by Becca Stalnaker
(see all)