Back in 2008, Song Pictures and Naughty Dog announced that an Uncharted movie was in the works. This was right after the release of the first Uncharted game, Uncharted: Drake's Fortune. Well, 9 years and 3 games later we're finally seeing some progress with the filming of this movie. This week script writer Joe Carnahan (The Grey, Smokin' Aces) posted a picture on Instagram of a completed draft of the Uncharted script. "Done and Dusted," the post says, "Now the REAL work begins. If there's a more monstrous cool action script in Hollywood right now, I wanna read it, 'cuz this thing is a BEAST."
This is very good news for Uncharted fans who would love to see the adventures of Nathan Drake, Sully, Elena, maybe Sam and Chloe, hit the big screen. Some of us; however, are a little anxious about another video game adaptation. With the less-than-stellar reviews of last year's Warcraft and Assassin's Creed movies, it is no surprise that people are wary when such high praise is given to a script. This movie in particular has had its setbacks throughout the 9 years it's been in limbo, with David O. Russell pulling out of directing it and Mark Wahlberg no longer tied to Nathan Drake.
Still, if one video game franchise has what it takes to be a success in the box office, it is Uncharted. If you've played any of these games, then you know that they are narrative-driven games with strong characters, explosive action scenes, and gorgeous locations. It's like Indiana Jones, but with more elaborate puzzles and a ridiculous amount of climbing.
Now that a script is completed, the fun begins. Who can possibly assume the mantle of Nathan Drake? I'm glad that Mark Wahlberg is no longer involved because I don't see him in that role. In fact, if I think of any A-list actors out there right now, I don't feel like any of them can be Nathan Drake. I'm sure names will be thrown around like Chris Pratt, who was offered the role at some point, or Nathan Fillion, which I'm sure would get a lot of people really excited, but they don't feel right either. One suggestion I did read about was Jensen Ackles. That would be amazing.
We'll continue to report on the movie as we get more updates, but for now let's just celebrate the completion of a working script.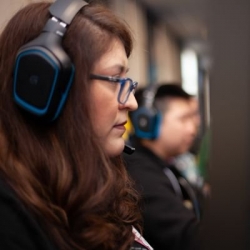 Latest posts by Renee Lopez
(see all)