The wait is over everyone. Naughty Dog announced today via their blog and Twitter that their new Uncharted game, Uncharted: The Lost Legacy will be released on August 22 in the US for $39.99 and August 23 in Europe exclusively for the PlayStation 4.
The game will feature fan favorite Chloe Frazer (Claudia Black) as the main protagonist of the story. Together with her adventure partner, Nadine Ross (Laura Bailey), they will travel across India in search of the Tusk of Ganesha. According to the press release the game will have "all the hallmarks of an Uncharted adventure" complete with "its own deep narrative, complex character development, all-new destinations, refined gameplay, and blockbuster cinematic moments." At PSX 2016, it was confirmed that the game takes place after the events of Uncharted 4: A Thief's End.
Naughty Dog also announced that PlayStation will be bringing all four of the original Jak and Daxter PlayStation 2 classic games to the PlayStation 4 via the PlayStation Store. Anyone who pre-orders The Lost Legacy at select retailers will also receive a free digital copy of Jak and Daxter: The Precursor Legacy on launch day. And if you pre-order from the PlayStation Store, you will get an Uncharted: The Lost Legacy PlayStation theme created by Truant Pixel.
But wait, there's more! If you pick up the Uncharted 4: A Thief's End Digital Deluxe Edition, Explorer's Pack, or the Triple Pack, you can get The Lost Legacy as a digital download on August 22nd but will not eligible for any of the pre-orders bonuses mentioned above.
Uncharted: The Lost Legacy will be without Nathan Drake, but I think that we can all agree that having Chloe and Nadine back for another adventure will make this new game a perfect addition to our Uncharted collection.
More game details will be revealed at a later date, but you can check out the Riverboat Revelation Cinematic Trailer below: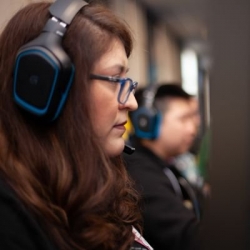 Latest posts by Renee Lopez
(see all)