The first trailer for The Nun 2, sequel to The Nun, which is part of The Conjuring Universe, just dropped. This time, Valek, the demon nun, is up to its old tricks in a new setting. Here is everything we know about the movie and the recent trailer.
We finally have a look at Sister Irene (Taissa Farmiga) once again facing off with Valek. After a priest is murdered, evil begins to spread. The story is set in 1956 and picks up after the events of The Nun, in which Sister Irene thought she defeated Valek.
RELATED: Movie Review: The Nun
In the trailer, we see that the same dark atmosphere from the original film is back. This time, Valek seems to be hiding in all kinds of new ways, both subtle and not-so-subtle. If you are a fan of The Conjuring Universe, this film seems to be right in line with previous entries. The angles, settings and scenery all have that familiar feel.
The Nun 2 stars Taissa Farmiga, Storm Reid, Anna Popplewell, Bonnie Aarons, Jonas Bloquet and Katelyn Rose Downey. Michael Chaves directed the film, and Akela Cooper, Gary Dauberman and Ian Goldberg wrote the story.
RELATED: The Curse of La Llorona Spoiler Review
The principal photography began in France in October 2022 with the movie reportedly being filmed in an abandoned church.
The ninth film in the franchise hits theaters on September 8. Are you excited to see Valek back in action? Let us know in the comments! Before you go, check out the new trailer for The Nun 2 below and then leave your thoughts in the comments.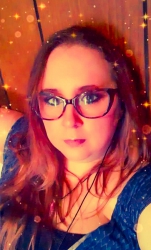 Latest posts by Becca Stalnaker
(see all)