Stephen King, the master of horror and creator of worlds, has a new adaptation coming to screens everywhere. Another one of King's short stories, The Monkey, is the latest to get greenlit for a screen version. Even more exciting, Theo James is set to star, according to a report from Deadline. Here is everything we know so far.
In the original short story, twin brothers find an old toy monkey in their attic that belonged to their father. Unfortunately, shortly after the discovery, horrific deaths happen all around them. Together, they decide to throw the toy away and continue with their lives. As the brothers grow older, they also grow apart; however, as adults, the deaths start again. Now, they must come back together to find a way to get rid of the monkey once and for all.
RELATED: Movie Review: Children of the Corn 2023
Horror legend James Wan is producing with his Atomic Monster partner, Michael Clear, Dave Caplin and Jason Cloth with C2 Motion Picture Group. Osgood Perkins will direct and has adapted the story.
In a quote found in Deadline's report, Wan denoted King as the godfather of the horror genre. He spoke about being a huge fan and this particular story, The Monkey, being one of his favorites.
Theo James has starred in many projects, including the Divergent Trilogy, Archive, How it Ends, White Lotus and many others.
Are you excited to see another Stephen King story come to life on the big screen? Do you think Theo James is a good fit? Let us know in the comments! Be sure to check back at Geek Girl Authority for all of the latest horror news.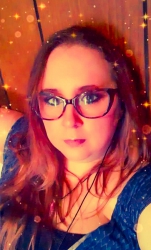 Latest posts by Becca Stalnaker
(see all)