The release date for the new RLJ Entertainment and Shudder production The Reckoning was announced in November of 2020, and we finally have a trailer! This movie has dealt with a number of issues in an attempt to come to fruition. Originally, in 2018, it was announced that the film would be released by MoviePass. Unfortunately, the subscription service did not last long enough for that to happen. When it seemed the end for The Reckoning had come, Shudder saved the day by picking it up. 
Shudder specializes in all things horror, so this seems like a match made in heaven. Horror fans everywhere know precisely what Shudder is and what type of content they host. There are classic horror movies and television shows, horror related documentaries and original horror movies and shows. The Reckoning will, of course, fall under the category of original content.
RELATED: Deadwax Recap: Part One
The Reckoning is the tale of a young woman, Grace Haverstock, whose husband, Joseph, passes away. As if that is not bad enough, she finds herself falsely accused of being a witch. While she endures torture from a ruthless and terrible witch-hunter, the Devil finds his way into her mind. The extremely intense two-minute preview shows off just how haunting the film will be.
Charlotte Kirk stars as Grace Haverstock. She also co-wrote the film and is joined by Sean Pertwee, Joe Anderson and Steven Waddington.
Helming the film is director Neil Marshall. He is best known in the horror world for The Descent and Dog Soldiers. In recent years, Marshall has been focusing on TV shows such as Game of Thrones and Westworld. It is promising to see him back in the world of horror.
The current release date for The Reckoning is February 5, 2021, when it will hit theaters, on-demand and digital platforms.
Check out the trailer and let us know what you think!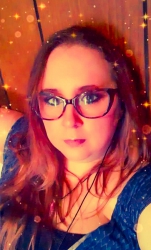 Latest posts by Becca Stalnaker
(see all)