Hello, fabulous horror-loving beauties! It's once again time for Underrated Horror Movie of the Month, and this is a special edition because it's Spooky Season! Once or twice a month, I talk about a horror movie that I think is underrated and deserves more love. Today's film takes place on Halloween and is called The Pumpkin Karver. I feel like this is one of the most underrated Halloween-related movies I've ever seen.
RELATED: Underrated Horror Movie of the Month: Hatchet
About The Pumpkin Karver 
Siblings Jonathan (Michael Zara) and Lynn (Amy Weber) Starks are preparing to celebrate Halloween. Jonathan is carving Jack-O-Lanterns, and Lynn is picking out a costume. Suddenly, Lynn finds herself cornered by a masked individual wielding a weapon.
Upon hearing her scream, Jonathan takes off to see what is going on, still holding the knife he was using to carve the pumpkins. When he sees what appears to be his sister being attacked, Jonathan jumps into action to stop the attacker. After the assailant is dead, he learns the "attacked" was Lynn's boyfriend Alec (David J. Wright) and the weapon was fake. It was a terrible prank that ended in tragedy.
A year later, the siblings are now in a new town and trying to move on. They are invited to a Halloween party, and Lynn thinks it will be the perfect opportunity for Jonathan to meet new people and settle into their new home. When tragedy again strikes, Jonathan sees that horrible pumpkin face mask that haunts his dreams. Will the pair save their new friends, or will this Halloween be even worse than the last?
The Pumpkin Karver was released on October 31, 2006. The story is by Robert Mann and Sheldon Silverstein, and Mann also directed it. The film is rated R.
It only has a 21 percent audience score on Rotten Tomatoes and no score on the Tomatometer.
RELATED: Check out other underrated horror movies!
My Thoughts 
First, keep in mind that this is a low-budget movie, and the Pumpkin Karver is not from the major production companies. With that said, it is a fun Halloween slasher film that any horror lover should watch at least once. 
Is this movie perfect? No, but it is one of my favorite movies to watch during Spooky Season. The story is enjoyable and the end! The first time I watched The Pumpkin Karver, after finding it at a yard sale, the ending blew me away! I feel like it was a perfect conclusion and an excellent twist. There is just the right amount of carnage, destruction and kills.
My one complaint is that a few too many scenes focus on drama between the characters rather than the slashing and horror aspects. It is not enough to ruin the movie for me, though.
Some of the dialogs are a bit cheesy, but that adds to the experience for me. Overall, I would call the movie campy, which I love a good campy horror film. However, do not let that make you think that it is just humorous. Some of the kills are pretty creative, and a few tense moments always bring me to the edge of my seat.
I cannot talk about the ending enough. Even if you do not care for the rest of The Pumpkin Karver, at least watch it for the finale. I don't want to give anything away, so I won't describe what happens, but I will say; check it out for yourself and then come back and let me know what you think.
Conclusion
We have come to the end of another edition of Underrated Horror Movie of the month! Check out the trailer below and consider giving this underrated horror movie a watch! Let me know in the comments what you think of The Pumpkin Karver! Also, be sure to tell me which movie I should feature for the next edition!
Happy Halloween! Don't let the ghosts and goblins get you!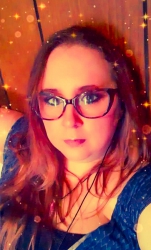 Latest posts by Becca Stalnaker
(see all)