Hello, horror lovers! Welcome to another edition of Underrated Horror Movie of the Month. If you are new here, welcome to the shadows. Twice every month, on the second and fourth Friday, I talk about a horror movie that I believe is underrated and underloved. I dive into the creepy 2001 classic, The Others, in this edition. Join me if you dare.
On another note, Underrated Horror Movie of the Month recently turned one year old! Thank you to everyone who has read any of the editions. You all rock!
About The Others
The story takes place during WWII. Grace (Nicole Kidman) lives with her children, Anne (Alakina Mann) and Nicholas (James Bentley), who both suffer from a photosensitivity disorder. The strange disease keeps the children from tolerating sunlight. When the film begins, Grace desperately awaits word from her husband, who is fighting in the war.
Eventually, young Anne begins to see ghosts and becomes terrified. Grace believes the "ghosts" to be a trick or prank by the recently hired servants. However, more horrifying visions and encounters prove what Anne is seeing is no trick as time goes on.
Will Grace, Anne, Nicholas and the new servants survive the haunting? Only time will tell. Between the children's disease and creepy encounters, anything can happen. Can Grace save them all?
The Others has a Rotten Tomatoes Tomatometer score of 84 percent and an Audience Score of 77 percent.
RELATED: Underrated Horror Movie of the Month: Polaroid
This film also stars Christopher Eccleston, Fionnula Flanagan and Elaine Cassidy. Alejandro Amenábar wrote and directed.
The run time is one hour and 41 minutes.
My Thoughts
Ok, storytime. I watched The Others on video. At the time, I was pretty young and still exploring the horror genre. Mostly, I watched creature features — Jurassic Park, The Wolfman, Lake Placid, etc. Hauntings are now one of my favorite tropes, but back in 2001, I did not have much experience with the subgenre.
Keeping these things in mind, I determined there was no way this movie would scare me.
The problem here is that, in a total cliché, it was a dark and stormy night when I put that VHS in the player after renting it at my local store. After vowing I would not be scared or scream, a loud crack of thunder sounded as the movie opened on a shadowy, huge house seen through a thick layer of fog. I screamed. Loudly.
This story stayed with me years later. I can't help but fondly remember that night every time I think about The Others. While the nostalgia that memory evokes goes a long way toward my love for the movie, many other aspects affect my opinion.
RELATED: Check out all of our other underrated horror movies!
Starting at the beginning, all of the actors are incredibly talented. Bentley and Mann work incredibly well as typical siblings. Likewise, Kidman plays her role of a doting, overprotective mother to perfection. Eccleston is his usual epic self alongside Flanagan, and Cassidy shows her skills as a mute character.
This film is full of eerie settings, and the atmosphere is inundated with the unknown. Fear oozes from the screen. I could go on and on about the directing, cinematography and writing.
The Others is one of those movies that makes you cringe every time there's a strange noise or someone looks around a corner. When nothing is there, the anticipation and fear increase until you are ready to explode when something does happen.
Even more intriguing than the acting or the settings is the ending. I don't want to give it away for anyone who hasn't seen the film yet, but great googly moogly! I haven't seen anything else coming close to the experience of seeing that twist for the first time. The twist still leaves me reeling, even though I know it's coming.
It is worth noting The Others is loosely based on The Turn of the Screw. However, this story goes in a unique direction. 
Final Thoughts
This movie is at the top of my list of haunting stories to recommend. If you enjoy creepy and supernatural, you need to watch The Others at least once. It is well worth the hour and 44 minutes.
Another underrated horror movie down, many more to go! I hope you enjoyed reading about one of my favorite films. Until next time, stay spooky!
Before you go, check out the trailer below and let me know what you think of The Others in the comments! Also, don't forget to tell me which movie you think I should feature next!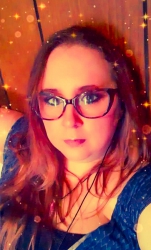 Latest posts by Becca Stalnaker
(see all)