SDCC 2023 is in full swing and Marvel decided to take advantage to get con attendees talking! The studio snuck in a late-night trailer drop and movie poster for the upcoming film The Marvels. This new full-length trailer showcases many of the moments that we saw in the initial teaser while adding more context to the overall plot and tone of the film. The trailer suggests that this will be a huge-crossover event that links characters returning from a range of MCU projects and will explain how the light-based powers are connected.
The Marvels is a follow-up film to Captain Marvel, Ms. Marvel, Wandavision, Secret Invasion and possibly Doctor Strange: Multiverse of Madness with the teleporting that we see happening in the trailer. We also spotted some familiar faces like Carol Danvers (Brie Larson), Monica Rambeau (Teyonah Parris), Kamala Khan (Iman Vellani), Nick Fury (Samuel L. Jackson) and Goose the Flerken. This movie will introduce a brand new villain, Dar-Benn (Zawe Ashton), whose motives seem to be revenge against Captain Marvel. 
RELATED: Check out GGA's SDCC 2023 content here!
We've got the synopsis for the film per Marvel.com:
Carol Danvers has reclaimed her identity from the tyrannical Kree and taken revenge on the Supreme Intelligence. But unintended consequences see Carol shouldering the burden of a destabilized universe. When her duties send her to an anomalous wormhole linked to a Kree revolutionary, her powers become entangled with that of Jersey City super-fan Kamala Khan and Carol's estranged niece, now S.A.B.E.R. astronaut Captain Monica Rambeau.
While the official synopsis puts an emphasis on Carol Danvers connection and responsibility for the events, fans couldn't help but notice the importance the trailer puts on the bangles we see worn by Ms. Marvel herself, Kamala Khan. We see a similar set being used by Dar-Benn in the trailer and fans have started to speculate that the bangles will become an important artifact like the Darkhold or Infinity Gauntlet. 
RELATED: Geek Girl Authority Crush of the Week: Monica Rambeau
In Ms. Marvel, fans learned that the bangle worn by Kamala Khan activates powers already within her rather than giving her superpowers from an outside source like a spider bite or blast of radiation. We later found out that she is a djinn which is described as being something in her DNA. She's still human yet supernatural, potentially opening the door for an X-Men crossover which would be epic. 
Finally, we know that Nia DaCosta directs from a script written by DaCosta, Megan McDonnell, Zeb Wells and Elissa Karasik. Check out the trailer and poster below, get ready to go higher, further and faster together when The Marvels takes to theaters on November 10, 2023.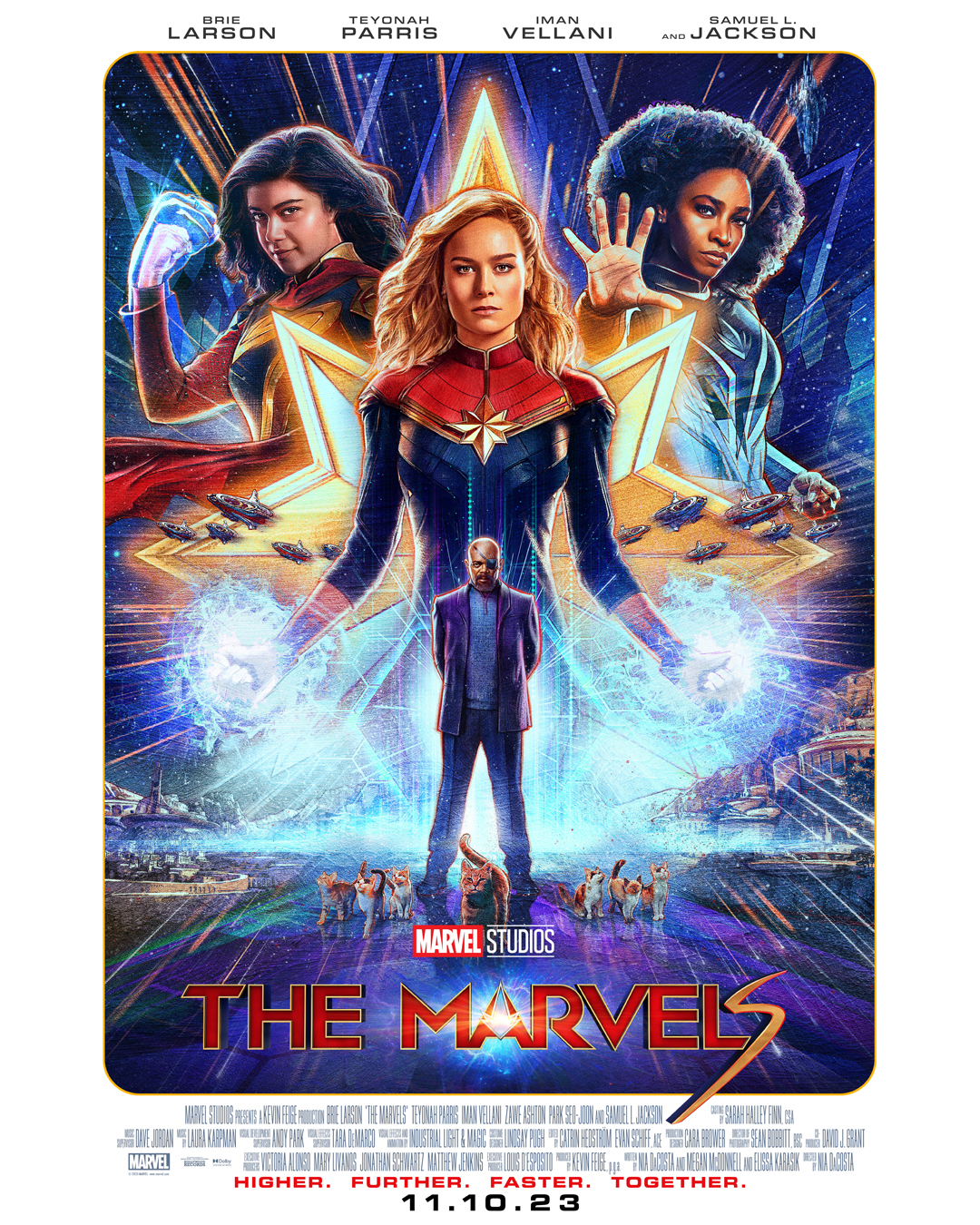 SDCC 2023: Here's the New Trailer and Special Edition Console for MARVEL'S SPIDER-MAN 2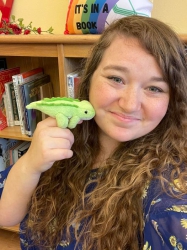 Latest posts by Lauren Darnell
(see all)