This article was originally published on 9/14/21.
It is almost time for the much-anticipated Welcome to the Blumhouse series of horror movies on Amazon Prime! A new trailer for one of the films The Manor was just revealed by Entertainment Weekly! 
RELATED: Horror Juggernaut Blumhouse Launches New Website
The story of the Manor follows Judith Albright played by Barbara Hershey. After a mild stroke, Judith moves into an assisted living facility. That facility is Golden Sun Manor. After moving in, she begins to experience horrible nightmarish visions. Are they dreams or are they something more? As time goes on, Judith becomes convinced that there is a presence in the Manor, one that means the residents harm. Sadly, no one she confides in believes her, not even when residents begin to mysteriously die…
In the new trailer, we see Judith experience terrible dreams and try to talk about them with some friends she has made at The Manor. Unfortunately, the friends express disbelief and fear that Judith is dealing with dementia.
Behind the Scenes
Hershey is no stranger to horror having previously stated in titles such as Insidious. In addition, she is also an integral part of the world of sci-fi after taking part in The X-Files.
Joining Hershey in the cast of The Manor are Katie Amanda Keane, Jill Larson and Fran Bennett. Starring alongside Hershey is Bruce Davison and Nicholas Alexander.  
Axelle Carolyn is directing this terror. The Manor is not Carolyn's first foray into horror having previously worked on The Haunting of Bly Manor as well as the current season of American Horror Story. Jason Blum, Jeremy Gold, Lisa Bruce, Sandy King, Marci Wiseman and Richard J Bosner are executive producing.
The Manor will be on Amazon Prime on Oct. 8 along with Madres. Black as Night and Bingo Hell are proceeding with it, releasing on Oct. 1.
Are you excited to see The Manor on Amazon Prime? Let us know in the comments!
Barbara Hershey plays a haunted resident at an assisted living facility in our exclusive first look at the upcoming #WelcometotheBlumhouse horror movie #TheManorMovie. https://t.co/VBOtR07pi8

— Entertainment Weekly (@EW) September 14, 2021
https://platform.twitter.com/widgets.js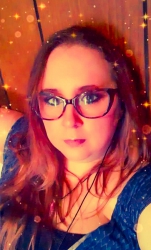 Latest posts by Becca Stalnaker
(see all)