Just announced tonight at The Game Awards is The Wolf Among Us 2! The sequel to the fan-favorite point-and-click adventure by Telltale Games continues the story of Bigby Wolf: the iconic Big Bad Wolf from popular fairy tales, as portrayed in the Fables comic series.
The announcement comes just over a year after the heartbreaking layoffs and closing of Telltale Games in October 2018. LCG Entertainment then acquired the developer's name and licenses, such as the award-winning The Walking Dead: A Telltale Games Series. The dark fantasy sequel arrives under the banner of not only Telltale, but also WB Games and AdHoc Studio. It's a fitting collaboration, since four former Telltale developers founded AdHoc back in February.
RELATED: The Game Awards 2019: DARK ALLIANCE World Premiere Trailer
Will the new LCG-headed sequel be able to reproduce the magic of the original The Wolf Among Us? Or will longtime adventure gamers and Telltale fans be disappointed with a wolf in sheep's clothing? Keep an eye on Geek Girl Authority for more information about The Wolf Among Us 2 and all the video games announced at The Game Awards 2019!
Trailer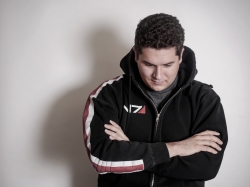 Latest posts by Tyler Boyce
(see all)