Hello, horror lovers, and happy Friday! Welcome back to another edition of Underrated Horror Movie of the Month! In this edition, we are taking it back to the '90s with The Faculty! If you are new here, let me explain. On the second and fourth Friday of every month, I bring you a horror movie that I feel is underrated and underloved.
About The Faculty
What would you do if you found out your teachers were aliens? In The Faculty, Casey Connor (Elijah Wood), the school newspaper's photographer, discovers a strange being on the football field. After taking it to a teacher, he learns that it is drawn to water and can replicate. Soon after, Connor and another student find the body of a school faculty member in the janitor's closet.
RELATED: Check out all of our other underrated horror movies here!
Some students see a teacher and coach attack another member of the school's faculty. Connor determines that the being he found is not alone and that they are aliens bent on taking over the world through their high school. In the end, the school's resident bad boy has the answer.
The Faculty also stars Usher Raymond, Jordana Brewster, Laura Harris, Clea DuVall and Shawn Hatosy.
This film has a Tomatometer score of 55 percent and an Audience Score of 55 percent on Rotten Tomatoes.
Trigger Warning
Like many films in a high school, there is drug use and foul language—also, a shower scene, but probably not what you're thinking.
My Thoughts
I have to start this one out by talking about the cast. Where else will you see Josh Hartnett, Usher, Elijah Wood and Jordana Brewster together? The answer is nowhere. Usher only has a few acting credits, and to my knowledge, this is one of the only horror films on that list. That fact alone makes this a must-watch.
Considering The Faculty came out in 1998, the effects are pretty impressive. It would be tough to date this movie based solely on the special effects. Mind you, the hairstyles and outfits would quickly give it away.
As for the story, if you mash up The Breakfast Club with Invasion of the Body Snatchers and sprinkle in a little Alien, you have this movie. It is a typical high school horror in many ways. A ragtag group of students, all from different clicks, have to come together and save humanity. The question quickly becomes whether or not they can get past their differences long enough to do what they must. Or, will they fight and bicker and lose the war for the school and the human race?
RELATED: Take a Look Back Tuesday: Invasion of the Body Snatchers 1956 
The Faculty is a typical '90s horror movie. The movie has all the elements that became popular in the late '80s and early '90s. It is gory but not over the top; it plays off of the teenagers against the adults' trope, and it has all of the stereotypical high schoolers.
Final Thoughts
If you enjoy alien invasion horror and high school-based horror, you do not want to miss The Faculty! Also, if you ever thought your teachers might be aliens in high school, this movie is a must-watch!
On the other hand, if you are not a fan of campy teen-led movies, you probably won't enjoy this one.
There you have it, horror fans — one underrated horror movie down; many more to go. Have you seen The Faculty? If so, what are your thought? Let us know in the comments! Also, let me know which movie you think I should feature next!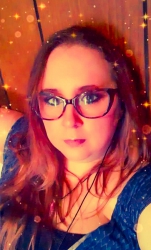 Latest posts by Becca Stalnaker
(see all)