On this day in 1996, our screens were blessed with a film that would quickly become a horror classic, The Craft. A tale of four young witches, a cautionary yarn about the dangers of having too much power over someone, this movie fulfills everything it needs to be! The year 1996 would turn out to be a fantastic year for horror, with additions to the supernatural subgenre and the slasher subgenre that are now considered classics.
About The Craft
The story of The Craft, written by Peter Filardi, follows Nancy Downs (Fairuza Balk), Bonnie (Neve Campbell) and Rochelle (Rachel True). The trio formed their own coven to practice magic and witchcraft. They have mastered a few small tricks, but they desperately need a fourth member to gain "real power." Enter Sarah Baily (Robin Tunney). Sarah is a natural witch, born with powers she never understood. When the four come together, everything starts to fall into place. Revenge is extracted on bullies, old injuries are healed, status is upgraded and Sarah even makes her crush, Chris Hooker (Skeet Ulrich), obsessed with her. Unfortunately, the power starts to go to their heads, Nancy in particular. When Sarah decides she wants out, Nancy will do anything to take revenge.
There is little debate that this is a high-ranking film. The effects were brilliant for the time. In one scene involving reptiles and insects, the creep factor is off the charts! The acting, however, is what really makes this film special. While all of the actors gave amazing performances, Fairuza Balk as a power-crazed Nancy was something of a legend. Her screen presence is undeniable and her total commitment to the character is obvious. Neve Campbell and Skeet Ulrich went on to share the screen that same year as Sidney Prescott and Billy Loomis in Scream. This film has thus far spawned three sequels, with another due to hit theaters next year. It, too, is a cult classic in the horror world.
Another contributing factor to this film's success is the directing by Andrew Fleming. Every scene was perfectly set; every camera movement timed to perfection. Direction can make or break a movie and The Craft had a great team.
RELATED: Scream Queen Neve Campbell Returns to Scream 5
The Next Chapter
An addition to The Craft franchise, The Craft: Legacy, released in 2020. It was met with mixed reviews. The horror community seems to be quite split in opinions of Legacy, with it garnering a score of 49 percent on Rotten Tomatoes. While the newest film was not a remake, it pulled a great deal from the original film: similar scenes and similar characters. However, regardless of anything else, its tie-in to Nancy made this horror lover give it two thumbs up!
It is hard to believe that it has been 25 years since The Craft was released, but this is a moment to be relished. Here it is, 25 years later and the movie is still talked about and remembered.
Are you a fan of The Craft? Sound off in the comments with your thoughts on this horror classic and how you are celebrating the anniversary! This horror nerd will be pulling out my original DVD and popping some popcorn!
Don't forget, if someone tells you to "watch out for the weirdos" today, be sure to respond with, "we are the weirdos' mister."
Happy 25 years of The Craft!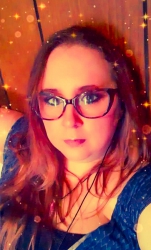 Latest posts by Becca Stalnaker
(see all)