Another trailer just dropped for the upcoming horror film, The Boogeyman. The previous teaser gave a creepy introduction to the newest Stephen King adaptation, but the full-length trailer offers more insight. We have a lot of thoughts. Here is everything we know about the film so far.
The story for this movie is based on a Stephen King short story found in The Night Shift collection. Confusingly, there is a horror flick from 2005 called Boogeyman. There is no relation between this film and that franchise. In this story, a psychiatrist's patient, Lester (David Dastmalchian), talks about an entity he believes is after him, called The Boogeyman. The original tale explores the greatest fear for many children: what lurks in the dark.
RELATED: Movie Review: Children of the Corn (2023)
Goosebumps will ensue as the viewer gets introduced to the film in the newest trailer. The trailer's first part is bathed in a harsh red light. To make things eerier, the light blinks on and off with moments of red and pitch black. Viewers wonder if something will pop out in that second of light. Is the entity a figment of an overactive imagination, or will it devour everyone it comes across? So many questions arise from this tidbit of footage.
The Boogeyman stars Sophie Thatcher, Chris Messina, David Dastmalchian, Vivien Lyra Blair, Marin Ireland, Madison Hu and LisaGay Hamilton. Rob Savage directs from a screenplay by Scott Beck, Bryan Woods and Mark Heyman. 
RELATED: Check out our Underrated Horror Movie of the Month column!
Are you excited to see The Boogeyman? We are. Take a look at the trailer below and let us know your thoughts in the comments! Be sure to stick with Geek Girl Authority for all the latest on this and other entertainment news.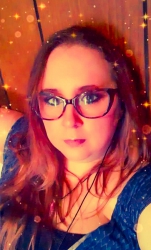 Latest posts by Becca Stalnaker
(see all)