Saturday Night Live knows what we love and what we love is Adam Driver. He's been making his award show rounds these last two months for Marriage Story (Netflix) and is also coming off the release of both The Report (Amazon Prime) and Star Wars Episode IX: The Rise of Skywalker. The Academy Award nominee will be back to host Saturday Night Live for the third time on January 25, 2020. SNL just released a compilation of some of his best moments, highlighting his impressive comedic range. These clips include characters from "Career Day," "Undercover Boss: Starkiller Base," "America's Funniest Cats," "Coffee Shop," "Golden Globes," "Awareness Seminar" and more.
Aside from fan-favorite Matt the Radar Technician, Abraham H. Parnassus, the overly aggressive oil baron, is my favorite Adam Driver character. His no-nonsense approach to crushing your enemies gives me those Kylo Ren vibes that I've come to appreciate. If you haven't watched the Career Day sketch, then you owe it to yourself to watch it.  Here's hoping that we see the triumphant return of Mr. Parnassus.
RELATED: THE RISE OF BEN SOLO GoFundMe Campaign Brings Us into the Light
You can watch The Best of Adam Driver on SNL video below.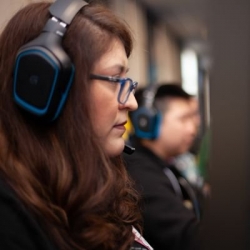 Latest posts by Renee Lopez
(see all)