The official trailer for The Forever Purge is finally here and it is delightfully terrifying! Earlier today, Blumhouse, who has been rocking the horror genre recently, announced today via Twitter the trailer is now available.
Since the first film in the series, The Purge, many fans have wondered what would happen if the annual purge didn't end when the siren sounded. The series is set in a dystopian world where the government hosts an annual "purge". This event allows anyone to commit crimes without consequence including and up to murder. During this time, anything goes and no one is safe. However, when the end siren sounds, everything goes back to normal and crime is no longer allowed. In The Forever Purge, a group decides that they are not done purging. In fact, this group wants the purge to go on forever…
RELATED: Ethan Hawke Joins the Cast of Blumhouse's The Black Phone
Now, the rules have been broken. Nowhere is safe. No one is coming to help. To survive, you must be ruthless.
The Cast of The Forever Purge includes names like Joshua Lucas, Ana de la Reguera, Cassidy Freeman, Veronica Falóne, Anthony Molinari and Joshua Dov along with many others. The film is directed by Everardo Gout. The story is written by James DeMonaco.
Prepare for The Forever Purge which is making its theatrical debut on July 2, just in time for July Fourth. This movie is sure to kick off the holiday weekend with a real bang…
In the meantime, check out the trailer and let us know your thoughts in the comments! Are YOU excited for this latest installment in The Purge franchise??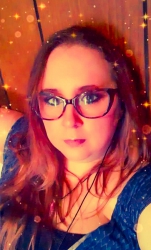 Latest posts by Becca Stalnaker
(see all)