Blumhouse releases the trailer and key art for the upcoming film Tentacles in a recent release. This film will serve as the February installment of the Into the Dark series on Hulu.
Since Tentacles releases on February 12, only two days before Valentine's Day, the theme honors the holiday. It is a psychosexual horror-thriller. The story follows Sam played by Casey Deidrick and Tara, played by Dana Drori. They are a Los Angeles couple diving into their romantic journey as they enmesh their lives. Unfortunately, their romance quickly takes a sinister and transforming turn.
This film is based on a story by Alexandra Pechman and Nick Antosca. Pechman previously wrote an episode of the television series Channel Zero. Antosca also wrote for Channel Zero and is known for his work on Hannibal, The Act and the upcoming film Antlers.
RELATED: Meet the Wendigo in Final Trailer for Antlers
Kasey Elise and Evan Williams join Deidrick and Drori to round out the casting. Clara Aranovich directs the film.
The Into the Dark series is an anthology horror series from Jason Blum's independent television studio Blumhouse Television in partnership with Hulu. Each installment in the series is based on a holiday. Previous episodes include Down, Good Boy and Midnight Kiss.
The trailer for Tentacles is a thrill in and of itself. There is undoubtedly a severe creep factor as we look into Sam and Tara's relationship journey. Not to mention the eerie changes that Tara begins to experience and the fright from Tara and Sam. This film promises to challenge the traditional gender roles of horror movies.
Be sure to check out Tentacles when it hits Hulu on February 12. 2021! What did you think of the trailer? Let us know in the comments below!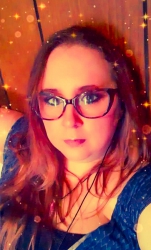 Latest posts by Becca Stalnaker
(see all)