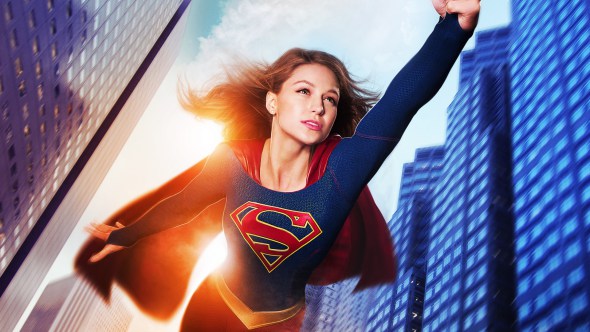 Supergirl is on The CW in its second season and is already spinning up their season long narrative arcs and reveals. Last night's episode unveiled the larger alien presence in National City, that just as many aliens want amnesty and a life of peace as want war and domination. We also got to meet Maggie Sawyer, a detective from the comics who's in a relationship with Batwoman, as well as M'gann M'orzz — a.k.a. Miss Martian.
In the comics, Miss Martian is actually a White Martian, not a green one, and if they keep that particular characteristic here, that will create some fun narrative possibilities further down the line for J'onn J'onzz.
Finally, we saw that the president, played by the original Wonder Woman herself, Lynda Carter, is President of the United States — and also totally an alien in disguise.
So what can we expect from next week's episode? It looks like an alien fight club, run by ex- Agents of SHIELD star, Dichen Lachman.
HANK AND M'GANN GET TO KNOW EACH OTHER; AN ALIEN FIGHT CLUB RUN BY ROULETTE GRABS SUPERGIRL'S ATTENTION — When Kara (Melissa Benoist) and Alex (Chyler Leigh) investigate the murder of an unregistered alien, the trail leads to an alien fight club run by Roulette (guest star Dichen Lachman), the ringmaster who commands aliens to fight in mortal combat for the entertainment of rich humans.
While trying to stop the fighting, Supergirl and Martian Manhunter find themselves up against a surprising opponent. Meanwhile, Hank (David Harewood) is thrilled to have found another Martian and tries to get to know M'Gann (guest star Sharon Leal) better. Supergirl takes Mon-El (Chris Wood) under her wing and begins to train him.