Do you already have your reading plans worked out for the summer? Whether you're traveling far from home or enjoying a "staycation," books can be a portal to a brave new world. Here are eight possibilities for an otherworldly summer reading list that will take you far beyond the stars without leaving your reading chair.
Xenogenesis (now called Lilith's Brood)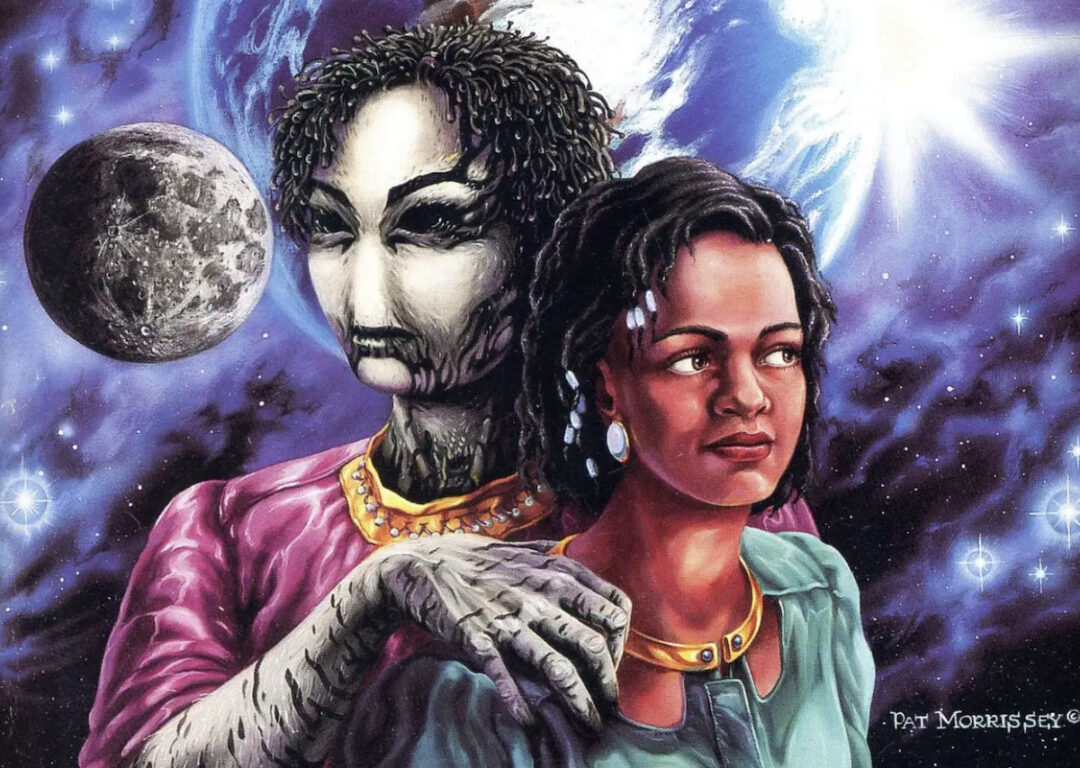 Technically, the Xenogenesis trilogy (now called Lilith's Brood) by Octavia E. Butler takes place (in part) on Earth. However, the future Earth depicted by these prose novels does not resemble the planet we currently inhabit. Humanity is on the brink of extinction after a savage war when the Oankali arrive and rescue as many survivors as possible. The Oankali then begin the process of making the planet habitable again.
However, the Oankali do not offer their assistance without the expectation of something in return. In order to enjoy the benefits of the Oankali, humanity must assent to becoming something new through synthesis with these "gene traders."  Will Lilith go where no one has gone before and participate in the next evolution of humanity? 
Early Riser
Another novel that takes place on a planet similar to but different than our own is Early Riser by Jasper Fforde. In this standalone novel from the writer behind the excellent Thursday Next series, humanity followed a different evolutionary path. Rather than staying up all the time, hibernation is a common human trait and 99.9% of the species sleep in enormous towers during the four winter months of the year.
RELATED: Read about another Fforde-penned series in our list of 8 stable time loops
This novel is written in the second person, making it an especially personal entry for our Otherworldly Summer Reading List. Furthermore, the gender of the main character, Charlie, is never revealed. This clever narrative plays with gender in other ways, too. Finally, the novel references multiple songs by Tom Jones, one of many allusions to Wales included by this Welsh author. It's not unusual to find this dreamlike and surreal novel irresistible.
Black Star
In addition to prose, Geek Girl Authority's Otherworldly Summer Reading List wouldn't be complete without some comics. First is this page-turning graphic novel by Black Star by Eric Anthony Glover and Arielle Jovellanos. This story sees two survivors of an interstellar research team stranded on the hostile alien planet Eleoes after their ship literally crashes and burns.
One of the survivors, Harper North, wants to bring a sample of an alien flower back to Earth in the hopes that it will save countless lives. However, the other survivor, Samantha Parrish, the team's wilderness expert, also survived and wants the sole surviving shuttle for herself. This sci-fi thriller grabs you from the very first panels and never lets you go.
A Wizard of Earthsea
The first novel in Ursula K. Le Guin's Earthsea series, A Wizard of Earthsea, is another prose novel that simply must be included on our Otherworldly Summer Reading List. A Wizard of Earthsea follows Ged, the greatest sorcerer in all of Earthsea, when he was a young wizard known as Sparrowhawk.
RELATED: Our Favorite Literary Anti-Heroines
Sparrowhawk possesses magical potential, and so he is sent to a school of wizardry. However, during a duel with a fellow student, Sparrowhawk's spell summons a shadow creature. Over the course of A Wizard of Earthsea, Sparrowhawk must free himself from this shadowy entity's pursuit. The Earthsea series is frequently compared with the work of other fantasy greats like J.R.R. Tolkien and C.S. Lewis. However, Le Guin possessed a powerful mind, a prose style all her own along with a vast understanding of and respect for the stories and myths of other times and cultures. In the best sense of the phrase, Earthsea stands alone.
Skip
In the graphic novel Skip by Molly Mendoza, a human child named Bloom is suddenly thrust into a different world. There, a youngster named Gloopy that has been exiled from their home appears. Together, the pair begins to travel between dimensions. Along the way, they encounter many fantastic characters and undergo otherwordly experiences depicted through a variety of colorful and surreal imagery.
However, it isn't just a return to their point of origin that the duo must undertake. In addition, they must each eventually reckon with the fact that lately, neither has felt at home in the respective places they call home. The "About the Author" section for Skip states that Mendoza "hopes to connect viewers to their deepest feelings and emotions through their visuals and stories." In Skip, Mendoza succeeds.
The Great Cities Duology
How about a visit to old New York City this summer? The two prose novels that make up The Great Cities duology by N.K. Jemisin, The City We Became and The World We Make, are modern-day masterpieces of speculative fiction. Fascinating conceptually, these novels see a group of individuals "awaken" as the avatars of New York City. As we soon learn, when a city reaches a sufficient degree of cultural complexity, it ascends to a new level of consciousness, inextricably connected to the human individual who becomes the city avatar (or in the case of New York City, the group of individuals).
RELATED: GGA's 7 Best Science Fiction Books of 2022
But as we learn over the course of the first novel, our dimension's Earth isn't the only planet that has its own self-aware cities. Worse still, the avatar of the alternate dimension city known as R'lyeh is aggressively invasive. Can New York City (and by extension, our species) survive? While these two novels form a complete narrative arc, be forewarned that you will want more when the pages have run out. Regrettably, Jemisin currently seems unlikely to continue the narrative with another novel.
Saga
The ongoing comic series Saga by artist Fiona Staples, writer Brian K. Vaughn, and letterer and designer Fonografiks is a sci-fi epic about bringing a child into a world that's more than a little bit messed up. Centering on a pair of star-crossed parents, Alana and Marko, and their daughter, Hazel, this story features many different alien worlds, species and ships (including ghost babysitters and an organic spacecraft).
The first fifty issues of the series have been collected into nine Trade Paper Backs (TPBs). After these were published, the series went on hiatus for several years. However, it has returned, and the tenth TPB is now available. Intended to run to 100 issues, if you catch up with the series, you can pick up individual issues at your Local Comic Shop (LCS) as they are released. This means you will get to enjoy the Saga community featured by the book's incredibly entertaining letters column.
The Dark Tower
"Go then," says Jake Chambers in The Gunslinger, the first book in The Dark Tower cycle by Stephen King. "There are other worlds than these."
RELATED: Solar Opposites: 8 Stephen King References
While there are 8 novels in the main Dark Tower series, the borders of this narrative encompass far more. Elements from dozens of King's novels tie into the cycle, including Salem's Lot, The Stand, and Hearts in Atlantis. For this reason, The Dark Tower is an ideal choice for the most voracious and insatiable readers.
Furthermore, the narrative takes place across several different parallel universes. These are referred to as "different levels of the Tower" in the parlance of the story. However, be forewarned that these novels are best enjoyed with your "Ka-Tet" (those people and pets closest to you). Filled with idiosyncratic phrases and emotional payoffs, there's no part of The Dark Tower cycle you won't want to discuss. Say true, and say thankya!
Queer Tested, Teacher Approved: 5 YA Books Where the Trans Kid Beats the Monster
Latest posts by Avery Kaplan
(see all)