It's almost spooky season! This means summer is nearing its end. While many people wait until October to start watching scary movies, horror lovers tend to view them year-round. There are many scary films dedicated to various holidays, making it easy to have different things to watch throughout the year.
However, when it comes to the summertime, it's not as easy to find season-related horror. Here, you'll find a list of four horror movies you'll want to watch before summer ends!
RELATED: 5 Movies to End Your Summer
Us 
Us is a terrifying horror from the mind of Jordan Peele. The story follows the Wilson family as they try to enjoy their family vacation at the beach. Soon things begin to take a downward turn when the Wilson clan's doppelgängers appear. The duplicates break into the family's matriarch, a.k.a. Adelaide's (Lupita Nyong'o) childhood home, which is where the family's staying. As the story continues, things get even more twisted, and the Wilson family may never be the same again…
Piranha 
Piranha is listed as a horror, thriller, sci-fi and comedy. This is the original Piranha released in 1978, not the more modern versions with lots of "Ds" in the title. The story is set around a summer resort. A bunch of flesh-eating piranhas is released into the rivers there. Unknowingly, the guests continue to venture into the rivers and quickly become the deadly fishs' next meal. Written by Richard Robinson and John Sayles, Piranha is one of those movies that makes you wonder if something like that could happen in real life. 
Sleepaway Camp
The somewhat tragic story of Sleepaway Camp is that of Angela Baker (Felissa Rose). Angela has endured some trauma thanks to losing her parents to a horrific accident and is quite shy. When she's sent away to summer camp with her cousin, her aunt hopes it will help her come out of her shell. Soon, however, campers begin meeting an untimely end. Who's murdering the campers? The big reveal is shocking and will leave viewers flabbergasted.
RELATED: Check out our Underrated Horror Movie of the Month series!
Friday the 13th
Is it really summer if you don't watch at least one of the Friday the 13th movies? Camp Crystal Lake seems like any other summer camp except for one of the campers, Jason Voorhees. He's incredibly disfigured, and the other campers spare nothing when it comes to teasing and torturing Jason. Sadly, when the young lad drowns due to this terrible treatment, his mother makes a deal to bring her son back…
Unfortunately, this leads to his penchant for murder, particularly killing anyone who dares come to Camp Crystal Lake. Of course, in the original film, Jason wasn't the cause of the camper deaths that started after he drowned — another killer led the way for Jason.
Summer Horror Honorable Mention
Here's an extra movie to end summer on an excellent note:
I Know What You Did Last Summer
No summer horror movie list is complete without mentioning I Know What You Did Last Summer. The film was created by the same team as Scream and is based on the Lois Duncan book of the same name. It was so popular that it spawned two sequels.
It tells the story of four friends bound together by a terrible accident that occurs during their summer break. They drift apart but are drawn back together when each discovers a menacing hook-handed man is stalking them.
That wraps up our list of horror movies you need to watch before summer ends! Did your favorites make the cut? Let us know in the comments which summer horror movies you never miss!
This article was originally published on 8/27/21.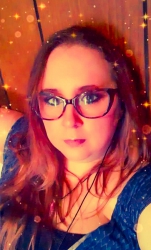 Latest posts by Becca Stalnaker
(see all)