Entertainment Weekly has more stunning images from the upcoming Season 6 of Game of Thrones. In these new pictures we see a blind Ayra (Maisie Williams). We see Bran (Isaac Hempstead Wright) and the Three Eyed Raven (Max Von Sydow). We see Theon (Alfie Allen) and Sansa (Sophie Turner) on the run from the Boltons presumably after their jump to freedom from Winterfell and a bedraggled Daenerys (Emilia Clark).
There are also beautiful character portraits of the badass women of Game of Thrones – Daenerys, Ayra, Sansa, Brienne (Gwendoline Christie), Cersei (Lena Headey) and Margery Tyrell (Natalie Dormer). (To see the six EW covers featuring these fine ladies, click here.)
Game of Thrones, Season 6 premieres on HBO April 24th.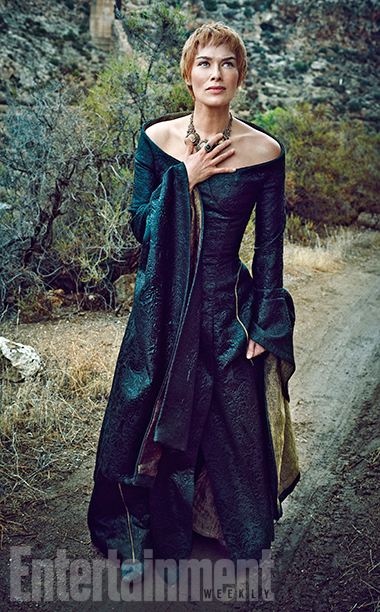 Images: HBO/Entertainment Weekly
Follow Audrey Kearns on twitter here and Google+ here
Follow Geek Girl Authority on twitter here and Google+ here
Latest posts by Audrey Kearns
(see all)