Attention, Stephen King fans! According to a report from Deadline, The Boogeyman, one of the short stories included in King's The Night Shift, is coming to a screen near you! Production begins in winter/spring with Rob Savage at the directing helm.
Mark Heyman is writing the script. The original drafts of the script came from the minds of Scott Beck, Bryan Woods and Akela Cooper. Producing for 21 Laps' are Shawn Levy, Dan Cohen and Dan Levine. Casting will begin early next year.
RELATED: Malignant Spoiler Review
Initially, the two-hour film was developed as a Fox movie by 21 Laps and picked up by Hulu.
About the Original Story
The Night Shift, the short story collection where The Boogeyman was first published, hit shelves in 1978. The stories are those that King wrote for magazines over the years, and the anthology came out a year after the author's The Shining became a bestseller. This project marks the tenth story from that collection to become either a feature film or TV movie. 
Fans of King will likely recognize many of the other titles from The Night Shift previously converted to film. They include Children of the Corn, Sometimes They Come Back and Maximum Overdrive, among others.
As for the story, in King's original writing, the tragic tale of a man visiting a psychiatrist unfolds. While talking to the professional, the man details how his children were killed by the "Boogeyman," a sadistic presence that won't leave them alone.
Based on the longline for the film, it will follow a teenage girl and her little brother who have tragically lost their mother. While dealing with this terrible event in their lives, the children become terrified of an evil presence in their home. Will they be able to get their grief-stricken father to pay attention before it's too late? 
Are you excited to see this new Stephen King adaptation? Are you a fan of The Boogeyman? Let us know in the comments!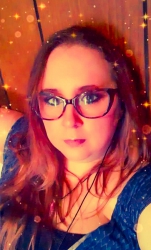 Latest posts by Becca Stalnaker
(see all)