Concerned Ape, the developer behind the indie blockbuster Stardew Valley, has been giving regular updates regarding the upcoming Update 1.5. Recently we got this little tidbit of information:
the 1.5 update is in the "home stretch", it's a very big update so there is a lot of polishing and bug fixing necessary to make sure it's ready. It'll be very fun to share it with all of you in the near future. I think you'll be really happy and surprised with all the new stuff!

— ConcernedApe (@ConcernedApe) November 13, 2020
This is fantastic news for players as we wait patiently for this particular patch to come. Concerned Ape promises some surprises along with new content. It has already been confirmed that we will have split-screen co-op on console and PC, more outdoor furniture and items, ducks in the pond, mangroves in the lake and more ways of collecting crafting materials (like hardwood). It is also confirmed that there will be more late-game content.
RELATED: Stardew Valley Collector's Edition Is the Perfect Addition to Your Farm
It's definitely more heavy on the late-game content, but there are some new features/options that you can choose for a new game that might make a fresh run worthwhile

— ConcernedApe (@ConcernedApe) November 13, 2020
We have a lot to look forward to in Update 1.5 and I, for one, cannot wait to start up a fresh farm to try out the new content. 
If you have not had a chance to check out this incredible farming sim, you can find Stardew Valley on PC, Nintendo Switch, PlayStation 4, Xbox One, PlayStation Vita, iOS, macOS, Android and Linux.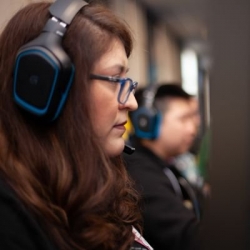 Latest posts by Renee Lopez
(see all)