Christmas has come early for Stardew Valley fans as the 1.5 Update, the biggest update to date, is now available for PC. According to developer ConcernedApe, this new update brings some exciting features including a new farm map, new furniture, new advanced options and split-screen mode for local co-op.
You can read the blog but here is a quick breakdown of what to expect with this new update.
Split Screen Local Co-Op
Now you can play with a friend on the PC in local co-op. In order to activate the split-screen co-op mode, you can either build cabins or start a new farm and have cabins already show up on your map. Additional players can join by using a controller connected to the PC.
New Game Options
In addition to the new Beach Farm, there are now Advanced Game Options. Here you can choose to randomize (remix) the bundles you see at the Community Center or ensure that you can complete the bundles in Year 1 (meaning someone will have red cabbage seeds for sale that you can plant). You can also randomize the items you get in the mine chests.
RELATED: A Gaming Accessories Gift Guide for the Gamer On Your List
Additional Features
1.5 Update also brings these exciting features:
Fish tanks
Ducks can swim in the water
New items and furniture
New goals and NPCs
New quests and character events
New secrets
You can sit in the chairs and move your bed
New home renovations
New Community Upgrade
New music tracks
Start a New Farm
To take full advantage of these changes, players will have to start a new farm. While that might not seem like an optimal choice, I will say that the new Beach Farm map is worth a new game. The map is spacious and aesthetically pleasing. The water around the map is perfect for fishing and there are wide open spaces for farming, coops, barns and any other structures you might need.   
Stardew Valley 1.5 Update is available now for PC. Nintendo Switch, PlayStation 4 and Xbox One players can expect the update to come in 2021.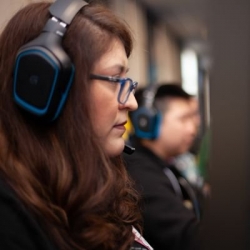 Latest posts by Renee Lopez
(see all)