Star Wars fans got a piece of good news today. After months of wondering when Episode IX: The Rise of Skywalker would be coming to Disney+, Disney announced today that all nine movies of the Skywalker Saga will be available starting May 4th. Of course, this makes sense, as May 4th is the official Star Wars Day. Now we can all celebrate by streaming every movie in just one day.
RELATED: Movie Review – Star Wars: The Rise of Skywalker
The complete Skywalker Saga, all in one place. Start streaming all 9 films, including Star Wars: The Rise of Skywalker, on May the 4th, only on #DisneyPlus. pic.twitter.com/iBpIiwY18U

— Disney+ (@disneyplus) April 27, 2020
The announcement is a welcomed one, as The Rise of Skywalker is currently only available to rent or buy through Amazon Prime and other streaming services. There is no word yet on whether or not the documentaries that accompany the sequel trilogy will also be made available. Hopefully, we'll hear something about those soon. May 4th also marks the release of the series finale of the long-running, fan favorite series, The Clone Wars.
There also hasn't been any mention of when Solo: A Star Wars Story will make its way to the Disney streaming service.
Please enjoy the teaser trailer for the Skywalker Saga. It's filled with all the space-flying, lightsaber-dueling, hope-inspiring moments that makes Star Wars incredible.
May the Force be with you, always.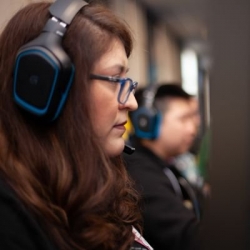 Latest posts by Renee Lopez
(see all)