In Star Wars news this morning, Disney Plus announced Star Wars: The Bad Batch will return for a second season in 2022!
"Guess we can finally say it officially," tweeted Keith Kellogg (Animation Director for The Bad Batch), "So excited to bring you all some more stories and epic episodes with this cast and crew. Thanks for watching! #TheBadBatch"
RELATED: Check out all our recaps for Star Wars: The Bad Batch!
We see the immediate aftermath of the Clone Wars through the eyes of these elite clone commandos. More importantly, we see how they struggle to stay on the "right side" of war. This season has as much character development as blaster guns. We at Geek Girl Authority are very excited for a sequel to this season!
The animated action-adventure series received praise from critics and Star Wars fans alike, with many ranking it just after fan favorites like Star Wars: The Clone Wars or The Mandalorian. No surprise there, since Dave Filoni (Executive Producer for The Bad Batch) also wrote, produced, and occasionally directed all three shows.
"The entire Lucasfilm Animation team and I would like to thank Disney+ and our fans for the opportunity to continue telling the story of the Bad Batch," Filoni added.
With only two episodes left in this season of The Bad Batch, Filoni and the rest of Lucasfilm Animation are sure to give us a fun and action-packed season finale. If you haven't had the chance to watch it, get on it! Be sure to also follow Geek Girl Authority for news on Star Wars and more. For the Republic!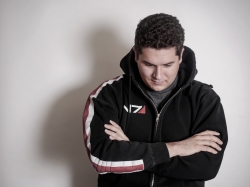 Latest posts by Tyler Boyce
(see all)