During Sony PlayStation's most recent State of Play presentation, Square Enix released a new teaser trailer for the much anticipated Final Fantasy VII Remake. Needless to say, the remake looks gorgeous and one can't help but be a little excited and grossly impatient for this game to be released.
When it was first announced in 2015, it was assumed that this game would be released in a matter of years, but as with all good things, we've had to wait for 4 years now for some news about the game. The fact that we even got a teaser trailer gives us a bit of hope that we will learn more about the game either at E3 2019 or gamescon, but I'm keeping my expectations a little low at this point.
The teaser trailer gives us an idea of what we can expect when this game releases. The characters are stunning and reminiscent of Final Fantasy VII:  Advent Children. The voice acting is in English, though I do hope there will be some option to toggle Japanese voice acting with English subtitles. Most of our favorite characters are seen in this teaser trailer including Cloud, Aerith, Barret, Biggs, Jessie, and Sephiroth.  It also confirms that the combat system has completely restructured to be more like the recent Final Fantasy titles. And the music is now presented in all its orchestral glory.
RELATED: May 2019's Most Anticipated Games
With this teaser trailer, it looks like fans have a lot to look forward to. Time will tell of the remake will meet expectations, but after viewing the trailer a few dozen times, I think it's on the right track.
You can watch the trailer below. There has been no information given on when this game will be release but it will be a PlayStation 4 exclusive.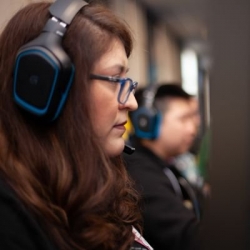 Latest posts by Renee Lopez (see all)