Square Enix has announced that they will be partnering with Warsaw-based studio People Can Fly to develop a new high-end title for console and PC.
The news comes just a few weeks after Square Enix broke off their partnership with struggling developer IO Interactive, the studio behind their Hitman series.  People Can Fly is an indie studio, who was owned, in part, by Epic Games before they went back to their indie roots in 2013. Their first studio game was Painkiller, released in 2004 for the PC. Under the name Epic Games Poland, they then worked with Epic Games on Gears of War 2, Gears of War 3, and Bulletstorm. In 2013, as People Can Fly, they released Gears of War; Judgment and this year they will see the release of Fortnite, a game they co-developed with Epic Games.
"We're massively excited to be working with the talented team at PCF in Warsaw, a studio filled with people who really know their craft," said Lee Singleton, Head of Studio at Square Enix London Studios said in a press release. "We're building a game we all want to play which will be the perfect addition to our portfolio."
Sebatian Wojciechowski, Studio Head at People Can Fly added, "It's an exciting time. We've got a great and experienced team in place, and it's incredible to be working with Square Enix, a world-class publisher who shares our passion and excitement for the project."
Based on the games that People Can Fly is known for, it looks like Square Enix is hoping to fill that Hitman void. The question is will this new game be something like Gears of War or will we see a reiteration of Hitman or something completely different (maybe a Final Fantasy-esque FPS?). Either way, I'm looking forward to seeing what they develop. And if you're wondering if they will be announcing anything at E3 2017 in a couple of weeks, the answer, sadly, is no.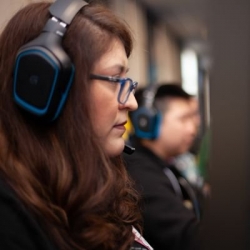 Video Games Editor and Senior Contributor
at
Geek Girl Authority
As a Senior Contributor for GGA, I'm able to write about the things I love the most: geek culture and video games. I've been gaming since the 1980's and to see the evolution of games has been amazing and inspiring. What a time to be a gamer!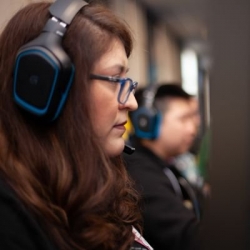 Latest posts by Renee Lopez (see all)