Sony Interactive Entertainment announced today that their latest PlayStation 4 exclusive titles, The Last of Us Part II and Ghost of Tsushima, will be released later this summer 2020!
As fewer and fewer new cases of COVID-19 are being admitted into hospitals during the pandemic, Sony feels more confident in globally releasing the two PS4 games this year.
The Last of Us Part II had been initially scheduled for a release on February 21, 2020, which was then postponed to May 29, 2020, before finally being postponed indefinitely due to the ongoing pandemic. The current release date comes after widespread speculation about unverified leaks containing major plot and gameplay details. 
An obvious consequence of the new The Last of Us Part II release date seems to be Ghost of Tsushima, which has been pushed back another month. Whether intentional or not, the move allows Sony to avoid having two AAA titles compete for media attention within just a week of each other.
RELATED: Fight with the Fury of a Typhoon in GHOST OF TSUSHIMA
What do you think? Are you disappointed to wait an extra month to fight the Mongols? Or are you just happy to still be reunited with Joel and Ellie this year? Keep an eye on Geek Girl Authority, because we will be following news about all your favorite PlayStation games and more!
The Last of Us Part II is schedule for release on June 19, 2020. Ghost of Tsushima has been pushed back to a release date of July 17, 2020.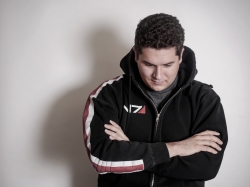 Latest posts by Tyler Boyce
(see all)