Sony Interactive Entertainment just announced on Twitter today that the launches for Naughty Dog's The Last of Us Part II and Marvel's Iron Man VR have been indefinitely postponed "until further notice".
The official reason provided was that the global COVID-19 crisis prevents the logistics that Sony prefers and requires for a worldwide game launch.
The Last of Us Part II is hitting gamers especially hard. The long-awaited sequel to 2013's The Last of Us had its pre-production delayed in September 2015 so that TLOU team could help development on Uncharted 4: A Thief's End (which was shipping in just a few months on May 10, 2016). Then later, the initial release date of February 21, 2020 was pushed back to May 29, 2020. The official reason provided was to have enough time to "bring the entire game up to a level of polish we [the development team] would call Naughty Dog quality", while also "reducing stress on the team".
RELATED: THE LAST OF US Series is Coming to HBO
The announcement of postponement comes at a time when Naughty Dog faces not just exasperated gamers, but also added scrutiny due to a Kotaku report that alleged that the infamous "crunch" working conditions common in video game development had actually gotten worse at Naughty Dog due to the delayed release date. While there is no word if crunch will continue or if Naughty Dog developers are expected to continue working on the game from home, an indefinite postponement gives video game consumers time to digest the facts about crunch culture. After so many delays and learning more about the brutal working conditions that go into their favorite pieces of entertainment and art, gamers might decide the game isn't worth the cost.
Though Naughty Dog management does provide food and encouragement to those working overtime, it is an open secret that Naughty Dog expects all of its employees to work overtime (or as a former Naughty Dog developer put it, "Get the job done at all costs.") for as many as 100 hours of work each week. If the report is accurate, then crunch has gotten so bad that some of the development team secretly wants The Last of Us Part II to fail, in the hopes that it will prove crunch culture doesn't produce results.
Currently, these two games are the only release delays that Sony has reported, but also added "we'll keep you updated".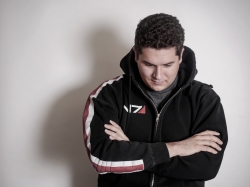 Latest posts by Tyler Boyce
(see all)