This interview was originally posted on 1/21/22.
Snowpiercer has taken the sci-fi world by storm. With the Season 3 premiere right around the corner, everyone is wondering what's in store for our crew. I recently had the privilege of speaking with Rowan Blanchard, Mickey Sumner, Iddo Goldberg and Katie McGuinness about what fans can expect. Here's what they had to say! Plus, be sure to scroll to the end to watch a clip from the premiere.
RELATED: Check out our Snowpiercer recaps!
About Snowpiercer
The popular dystopian show will enter its third season, almost a year after the second season concluded. The story revolves around an Earth wherein what's left of humanity rides on a perpetually moving, massive train. The world outside became a frozen wasteland seven years before the beginning of Snowpiercer.
The Interview
This interview is edited for length and clarity.
Becca Stalnaker: What is your favorite thing about your character?
Rowan Blanchard: One of my favorite things about my character is her strength and her resilience. Also, when I get to play Alex as more vulnerable. That's also one of my favorite parts as an actress, getting to see what that's like for her and how she translates that emotion.
Mickey Sumner: Till's a badass, but she's also really awkward. I think there's an awkwardness when she gets vulnerable or emotional. I think that has been fun, especially in Season 3, to explore.
Katie McGuinness: I think my favorite thing about Josie is her fearlessness and commitment to making things better; she goes all in and isn't afraid of doing that.
Iddo Goldberg: Yeah, I definitely see that about your character. Your character is a badass. I have spoken about this before today that I don't share the fact that Bennett, even while things are going crazy around him, can connect to the logic in his mind. I don't share that quality. I love that about him.
BS: Is there anything in particular about Season 3 that you are excited for fans to see?
RB: Well, since we were talking about it, I'm excited for fans to see how Bess and Alex's relationship has grown and the connections Alex has with these other people that she hasn't had the chance to spend time with and how those relationships have blossomed for Alex and Till, Alex and Ben, Alex and Layton and for all the characters — for me, that was gratifying to play and learn.
KM: I think we're giving it away to say there is some amount of outsideness in Season 3, which is exciting. As is with the show and has been from the outset, [there are] many twists and turns and surprises you wouldn't expect. I feel like this season ramps up more. I don't want to give too much away but it's a wild one.
IG: I agree with that. I would only add with the geographical situation now, who's on, where in the show and what train; I think a lot of characters the audience has invested up until now will interact with characters they don't usually get to interact with. I think it's gonna be a cool payoff for the audience.
RELATED: Geek Girl Authority Crush of the Week: Bess Till
BS: What has been your favorite part of working on the show?
MS: The cast. Our cast and crew are one of the most amazing work experiences I've had in my career and I couldn't imagine my life without them and the bond that has formed between all of us. It's so rare to have such a large cast and to fall in love with each other and feel like family. For me, that's been the best thing about working on the show.
RB: I would say the same thing. Just getting to have this amazing family and working with people who are so talented and caring is so helpful for me to learn from.
IG: My wardrobe; my onesie.
KM: I love my wardrobe!
IG: Your wardrobe is so cool. I look like I'm there to paint someone's house and then you come in your leathers. Go on; you go first.
KM: There are so many things about it that I love, and one of the main things for me is it's such a glorious group of people to work with. I adore everyone; we have such a lovely time together and it's creative and supportive and I couldn't hope for more in a cast and crew of people.
IG: Absolutely agree with that. I feel like the show keeps getting better, and the process is so polished now. Even working through this crazy moment in history has strengthened our production more. When you're on set, you know how good it's going to look. It's exciting.
BS: Are you a fan of dystopian stories outside of Snowpiercer?
RB: I would say I'm a big fan of sci-fi shows in general. Playing in different worlds as an actress and dealing with the end of the world and what that looks like. Mickey, like you were saying earlier, we normalize so many things when we're living them. It's interesting to play that as an actress in Snowpiercer.
MS: I'm a big Star Wars nerd. I guess that's dystopian, in some sense. I just saw Dune, which I loved.
BS: I am out of time, but thank you so much!
RB: Thanks, Becca!
MS: Thanks, Becca!
KM: Thanks, Becca!
IG: Thanks!
Tune in to the Season 3 premiere of Snowpiercer on January 24 at 9 p.m. on TNT! Let us know in the comments if you're excited about the new season!
Here's an exclusive clip from the season premiere.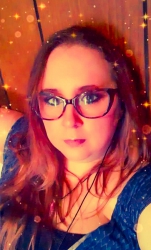 Latest posts by Becca Stalnaker
(see all)