Horror director Rob Jabbaz has a new zombie movie, The Sadness, and Shudder just acquired the rights! According to a report from Deadline, the film is set in Taiwan and filmed on location.
The Sadness is the story of a young couple attempting to reunite. Only, there is one major problem; the city is drowning in a plague that turns ordinary people into deranged beings only interested in mayhem. There is no more order, no more civility; there is only The Sadness.
According to Deadline's report, the film garnered trigger warnings from genre festival programmers. This is essentially unheard of in horror festivals.
RELATED: Movie Review: Hellbender
This movie stars Regina Lei and Bernat Zhu as the young couple. Fans will recognize Lei from 76 Horror Bookstore. Zhu is best known for his role in We are Champions. Tzu Chiang Wang and Ru Chen star in supporting roles. The various producers include David Baker, Li-Cheng Huang and Eunice Cheng.
No official release date is available for when The Sadness will hit the horror-centric streaming service.
This movie appears to be a unique take on the classic zombie story. Even though it has only been released at festivals thus far, it has already earned a 95 percent Tomatometer score on Rotten Tomatoes.
Are you excited to see this new zombie flick? What is your favorite zombie movie? Sound off in the comments and on our social media with your favorites!
Stick with GGA for more news on all things nerdy, no matter the genre. In the meantime, check out this trailer for The Sadness!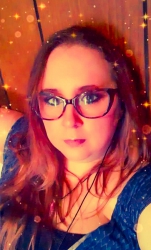 Latest posts by Becca Stalnaker
(see all)