In March of 2016 I wrote a review of Sherlock Holmes: Consulting Detective, the mystery solving game that lets you and your friends match wits with Mr. Holmes in ten cases as the Baker Street Irregulars. My review was of the previous printing of the game and you can find it here.
By the time I got my hands on that copy of Consulting Detective, it was hard to find. And since has become relatively impossible. Thankfully, my sadness was tempered with the following releases of the Jack The Ripper & West End Adventures  and Watson & Holmes.  (See more about those, here) Last week I found a surprise package on my doorstep and to my surprise, it was the shiny new version of the same game, now titled Sherlock Holmes Consulting Detective: The Thames Murders & Other Cases. I opened it and have a few pictures to share with you. Let me say, it looks great and has been redesigned in the vein of the latest two installments of the series. 
Also, it appears that any troubles in a few of the cases in the original version have been addressed in the re-skin. Per Asmodee's website, "The ten cases in The Thames Murders and Other Cases are the same ten cases released in the Ystari version of the game Sherlock Holmes Consulting Detective, now fully revised and retranslated. The solutions and contents of some cases have changed." 
Certainly, if you have not played the original you need to pick this game up now, because it is quite good. If you have the old version, it is a more difficult decision. Although, at the very least, it does look great on the shelf.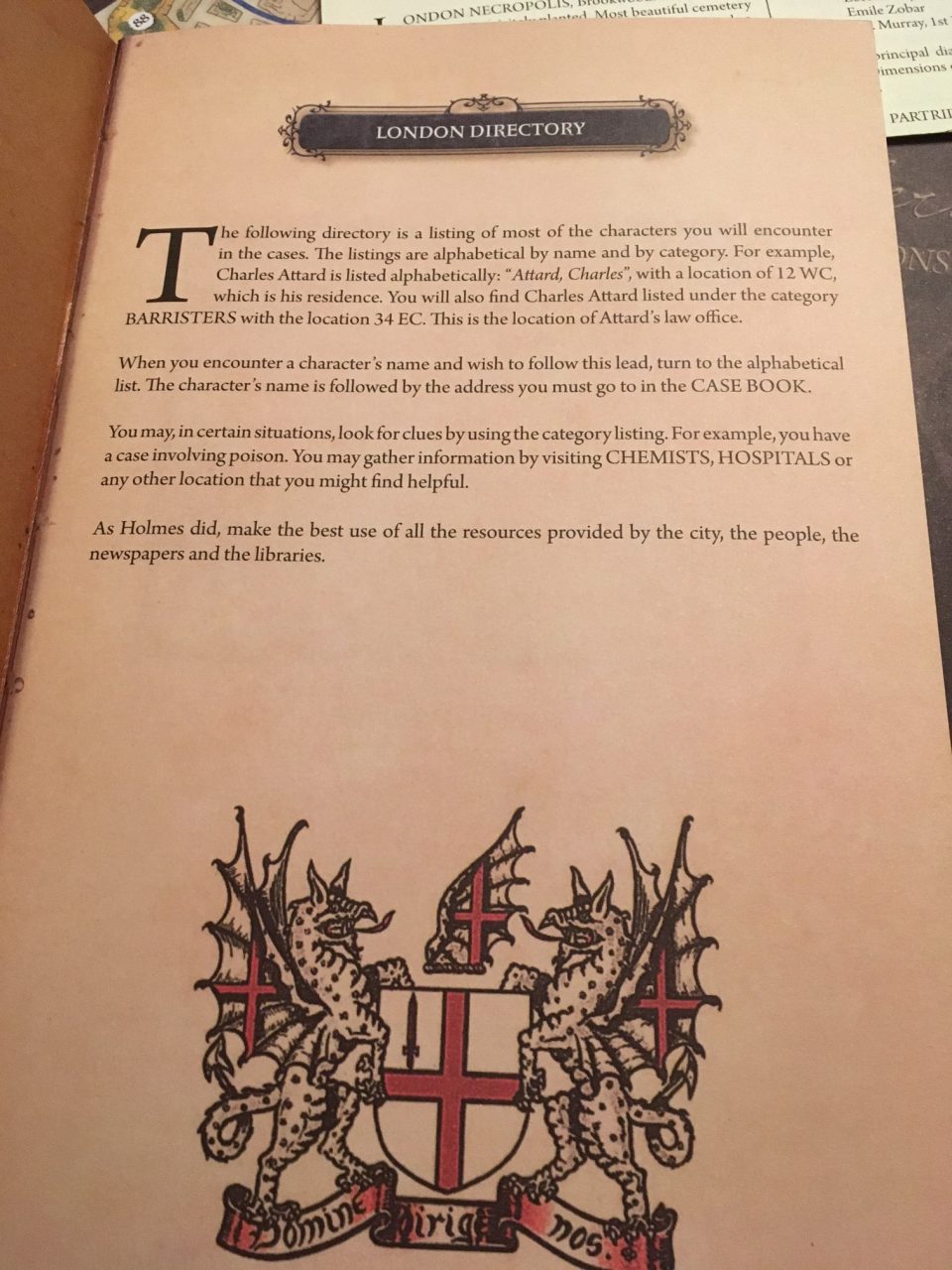 Latest posts by Rob Fenimore
(see all)