The shock was palpable at today's The Walking Dead panel at SDCC 2022. Andrew Lincoln and Danai Gurira surprised fans with an appearance to talk about an upcoming limited spinoff centered around their characters.
The new limited series is an epic love story. It will also complete the story arcs of Lincoln and Gurira's characters. Thrown into a tumultuous world where the dead are an ever-present threat to the living, can Rick and Michonne find each other? If they do, what happens next?
RELATED: Keep up with GGA's SDCC 2022 coverage!
Even though news of this limited series is exciting, it means the plan to wrap up Rick's story in a stand-alone film is DOA. Lincoln confirmed this fact today. However, he expressed excitement over returning to the world of The Walking Dead, stating, "I can't wait to get my cowboy boots back on." He added, "This has been the most extraordinary journey playing Rick Grimes for the better part of a decade."
As of the fifth episode of Season 9, Rick Grimes (Lincoln) is presumed dead by his group of survivors after he blew up a bridge to stop a horde of walkers. However, while injured, he survived. In his final scene, he flies away in a helicopter with Anne (Pollyanna McIntosh) and her group. In Season 10, Michonne (Gurira) heads off to search for Rick.
RELATED: Check out our recaps of The Walking Dead!
The Walking Dead is now nearing the conclusion of its 11th and final season. This year is the show's last Comic-Con appearance.
The Rick and Michonne spinoff will air next year with six episodes.
SDCC 2022: Surprise Star Revealed for GREMLINS: SECRETS OF THE MOGWAI During Panel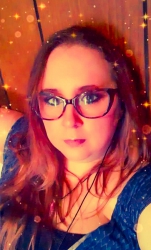 Latest posts by Becca Stalnaker
(see all)