SDCC 2022 is here, and the con gods have graced horror fans with a trailer for the new 1091 Pictures film Nix. This movie carries promise for an eerie and heart-pounding tale. The trailer gives a glimpse into the flick with quick cuts and creepy effects without revealing too many details.
Nix is the newest project from the director of Sharknado and Boo!, Anthony C. Ferrante. This film revolves around Germanic folklore and tells the story of a family plagued by an entity.
After a tragedy, Jack (James Zimbardi) tries to keep his shattered family together. Unfortunately, there is no peace on the horizon for this family. An entity reveals itself again, and Jack must protect what remains of his family, particularly his niece, from the mysterious being.
RELATED: Keep up to date on GGA's SDCC 2022 coverage!
In the trailer, viewers see a series of scenes that hint at what is plaguing the family. What appears to be a lake is shown multiple times in the trailer; likely, the entity is somehow tied to or associated with water. While the entity does not appear, there are several terror-filled instances where the characters are obviously distressed. Multiple cryptic scenes could potentially make or break the film.
This movie also stars Dee Wallace, Angie Teodora Dick, Michael Paré, Skyler Caleb and Niesha Renee Guilbot. The story is by Woodrow Willson Hancock III, Skyler Caleb and Anthony Ferrante.
RELATED: SDCC 2022: Solar Opposites Panel Unveils Special Spooky Sneak Peak
Nix will hit major digital platforms on September 27.
What do you think of this "modern horror" that is said to deal with subjects such as addiction, trauma and the effects of a 20-year-old tragedy? Check out the trailer below and let us know in the comments!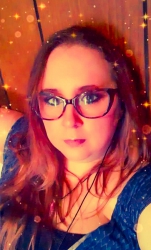 Latest posts by Becca Stalnaker
(see all)