Hold on to your hats, Gremlins fans. A surprise guest appeared during the SDCC 2022 panel for the upcoming prequel Secrets of the Mogwai. Zach Galligan, who played Billy Peltzer in the original film, has signed on for a recurring guest role!
Galligan isn't the only series guest star to be announced. George Takei, Sandra Oh, Bowen Yang and Randall Park are joining him. These fantastic actors lend their voices alongside the already excellent full-time cast, including BD Wong, James Hong, Izaac Wang and Ming-Na Wen.
RELATED: Keep up with GGA's SDCC 2022 coverage!
Gremlins: Secrets of the Mogwai is set in Shanghai during the 1920s. Fans will distinctly remember the shop owner Mr. Wing from the original 1984 film. This new series takes us back to Sam Wing's childhood when he first met Gizmo. Throughout the series, Sam and his new friend Elle journey through the Chinese countryside. While on their journey, they encounter various monsters and spirits from Chinese mythology. Some beings are friendly; some not so much. Even though they wish to reunite Gizmo with his family, someone is hot on their trail and has an ever-growing army of gremlins…
During the panel, Galligan noted he would not be playing Billy. Since the show is in the '20s, Billy is way into the future. Even though he stated he couldn't say much, Galligan did say he is "playing this cool character." He also said, "I think Gremlins fans are going to eat it up."
RELATED: SDCC 2022: The Lord of the Rings: The Rings of Power Trailer Brings Second Age to Light
Gremlins: Secrets of the Mogwai will debut on HBO Max next year and eventually air on Cartoon Network.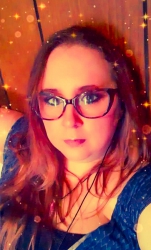 Latest posts by Becca Stalnaker
(see all)