Originally posted 7/25/21
San Diego Comic-Con has graced the horror world with some fantastic genre panels this year. Among those was a panel for the upcoming comic book series about the Winchester Mystery House from Source Point Press. This panel was introduced by Walter Magnuson, the General Manager at Winchester Mystery House. The commentary was provided by the writer and the illustrator for the comic series, Joshua Werner and Dustin Irvin, respectively.
RELATED: Check Out Our Other SDCC 2021 Content!
History of The Winchester Mystery House
The story for this comic series is fictitious. However, it is rooted in actual history. The real Winchester Mystery House, as the name implies, is full of mysteries and strange happenings. According to Werner, the story will begin in the late 1800s, shortly after Sarah Winchester lost her husband and daughter. One legend says that Sarah believed she was being haunted by the spirits of those killed by Winchester rifles that her husband's company had created and sold. A psychic supposedly told her that the only way to avoid them was to move, buy a new home and continuously build. She did just that.
Fun fact; Stephen King's story Rose Red is somewhat based on the Winchester Mystery House. Much like the house in Rose Red, the Winchester house seems to change. Rooms seem to be in different places and hallways look different. Werner even mentioned in the panel that while going through photos researching for the comics, things would suddenly seem different, or he wouldn't be able to find a room he had only just been looking at.
About the Comic Book Series
There will be a supernatural element to the stories that will be told throughout this comic book series. I personally can't wait to see what they have done with the story! During the panel, you get a sneak peek at some of Irvin's artwork. It is really something to see! It is obvious the lengths he went to in order to make the artwork period accurate. Be sure to check the panel to see it!
The Winchester Mystery House Comics will be available for pre-order beginning in August. The first volume will span three issues. One will be released per month, with the first one dropping in October, the second in November and the third in December. According to Werner, there are two ways to pre-order. The first is to go to your local comic book shop and ask them to get issue one of the Winchester Mystery House Comic Book Series. When going through a comic book shop, there is the option of pre-ordering all three issues at one time. The second is to order directly from Source Point Press's website. This method only allows for pre-ordering one issue at a time. 
Check out the full panel for the Winchester Mystery House Comic Book Series below!
SDCC 2021: DEXTER Panel Drops Some Bone-Chilling Tidbits for Season 9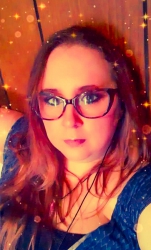 Latest posts by Becca Stalnaker
(see all)