Another fantastic horror panel at San Diego Comic-Con at Home! This panel revolved around the new Shudder Original titled Horror Noire. This is a follow-up to the 2019 documentary Horror Noire: A History of Black Horror. IMDb describes the original as "A look at the history of black horror films and the role of African Americans in the film genre from the very beginning."
RELATED: Check Out Our Other SDCC 2021 Content!
The panel was hosted by Ashley C Ford. Participants included Tananarive Due and Steven Barnes. Due and Barnes are a wife/husband writing duo. Together, they wrote two of the stories included in Horror Noire. Due was also the executive producer for the 2021 documentary. Also participating in the panel was Shernold Edwards – writer for anthology story Bride Before You and Victor LaValle, writer for anthology story Daddy. 
Many actors, directors, authors, filmmakers and educators appeared in the 2019 documentary. This included many household names such as Tony Todd (Candyman), Rachel True (The Craft) and Jordan Peele (Get Out). While this feature was a documentary, the new Shudder Original Horror Noire will instead be an anthology of horror stories. The 2019 documentary was a look at the past and the history of black horror; this new anthology is more a showcase of current black horror as well as a look at the future.
There will be a total of six stories told in this anthology. Each is a unique tale with its own frightening experience for viewers. This new Shudder Original anthology feature will air as a feature-length film. It will be available on Shudder and the Shudder bundle on AMC+ on October 14, 2021.
Check out the whole panel as well as the Horror Noire teaser below!
Shudder Announces New Documentary HORROR NOIRE: A HISTORY OF BLACK HORROR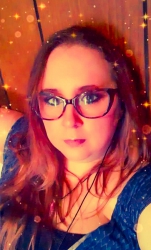 Latest posts by Becca Stalnaker
(see all)