If you haven't been caught up on the hit CW show Riverdale, then you should definitely get on Netflix right now and watch Seasons 1 and 2 in preparation for Season 3. The show, which follows the stories of comic icons Archie (K.J. Apa), Jughead (Cole Sprouse), Betty (Lili Reinhart), and Veronica (Camila Mendes), has been a wild ride of intrigue, questionable decisions, lies, secrets, double-crossing, deception, more questionable decisions, and sometimes a happy moment or two. While the stories told on the show are far from any of the wholesome goodness found in the comics, the strange Game of Thrones-esque happenings in Riverdale really draw the viewer in and keeps them in.
At the end of Season 2, we saw the big reveal of the real Black Hood, the Serpents and the Ghoulies finally settle their grievances, FP (Skeet Ulrich) retires, Archie faces some consequences and things start to look really bad for the Southside.
RELATED: SDCC 2018: Marvel Animation Panel Brought Us News of a Black Panther Series, Avengers Mad Libs and More
At SDCC 2018, we got a sneak peek at Season 3 and hopefully this new season will hopefully address everything that has gone down at the end of Season 2. Chapter 36 is titled "Labor Day" and in this trailer we see Archie and the gang attempting to enjoy themselves and be teenagers for just one day. How long that will last, who knows because it looks like some craziness is about to happen with Polly's (Tiera Skovbye) twins. Nothing good has ever come out of people standing around a fire in some sort of ritualistic gathering.
As Hiram Lodge (Mark Consuelos) says, "Chaos is good for us." And it looks like it will continue to be good for us in Season 3.
Riverdale Season 3 premieres on October 10, 2018 on The CW. You can watch the Season 3 trailer below.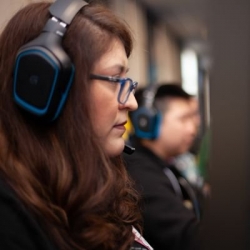 Latest posts by Renee Lopez
(see all)